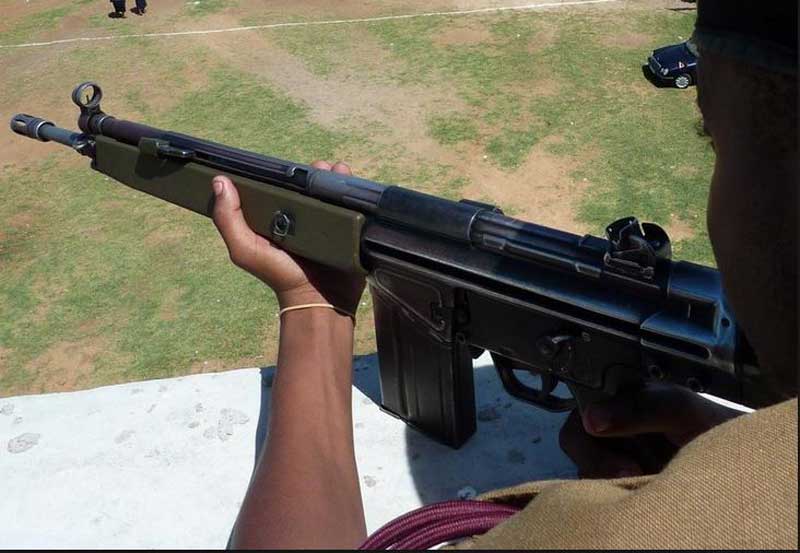 Three people are nursing serious gunshot wounds after and Administration Police (AP) officer attached to Litein AP camp turned the gun on them before killing self.
The trio, doctor, banker and a bar waitress, were rushed to Litein Mission Hospital in Bureti constituency after the deadly encounter with the officer who run berserk after allegedly being denied a drink.
James Mugera, the Kericho Police Commander said the incident occurred after the Diamond Club waiter declined to serve the deceased who was in AP uniform an alcoholic drink.
"The officer was on his way to work and decided to pass by the club for a drink but after the waiter refused to serve him an alcoholic drink since he was in uniform, the officer took out his rifle and shot her in the stomach wounding her," he said.
Mugera added that the officer embarked on a shooting spree and a bullet hit a banker with the Kenya Commercial Bank on the chest.
"Another bar patron, a doctor was shot on the knee," he said.
The Kericho police boss said after the shooting spree, the deceased shot himself in the head and died on the spot.
Mugera added that they had launched investigations for the exact circumstances which led to the murderous shooting melee by the AP officer.
"We have launched investigations to determine whether there were other underlying issues besides what we have managed to gather in the preliminary investigations," said Mugera.
According to an impeccable source who requested for anonymity, the AP officer had a relationship with the waiter but it had since turned icy.
"The refusal of a drink was a sign of rejection and was the tipping point for the officer," he said.
This is not the first shooting incident involving a Litein based AP officer in a love related incident.
Earlier in the year, a female AP officer was shot dead by her lover a Kenya Forest (KFS) Service ranger.