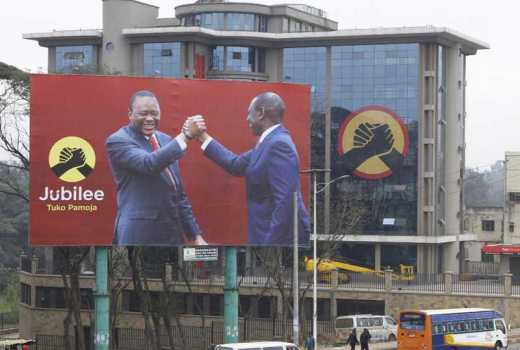 The Political Parties Disputes Tribunal has ordered the Jubilee Party to reconstitute the list of nominated MCAS in Laikipia County Assembly citing discrimination and lack of inclusivity.
Passing the judgment in a petition filed by Jane Chemutai, the tribunal chaired by Kyalo Mbobu observed that the had discriminated against minorities and marginalised groups within Laikipia County while nominating the MCAs.
Ms Chemutai had told the tribunal that out of the 15 nominees, 14 are from one community that constitutes the majority in the county.
"While the respondent admits it is aware of its obligation to ensure its party list represents diversity within, it did nothing to fulfill this obligation while compiling the list," reads the judgement.
In her application, Chemutai argued that Laikipia is a cosmopolitan county with different tribes such as Kikuyu, Kalenjin, Turkana, Samburu, and Maasai but the party did not consider inclusivity in the nominations.
Read More
However, Jubilee Party, which was named as the only respondent in the matter, admitted it decided not to consider some applicants so that people who feel entitled to seats due to their closeness to politicians do not bulldoze their way.
As a result, the tribunal ordered the party to reconstitute the list to reflect ethnic diversity and representation of the marginalised group.
"The respondent is directed to reconstitute its gender top-up party list as well as list of marginalised persons list for nomination to the Laikipia County Assembly to reflect the ethnic diversity of the people of Laikipia County."
The tribunal also ordered that Chemutai be in the first slot on the gender top-up list as she is a member of a marginalised tribe in Laikipia.
The party, which is headed by President Uhuru Kenyatta, was directed to keep affected groups in the know on decisions made in reconstituting the list.