Farmers decry poor milk prices, delayed payments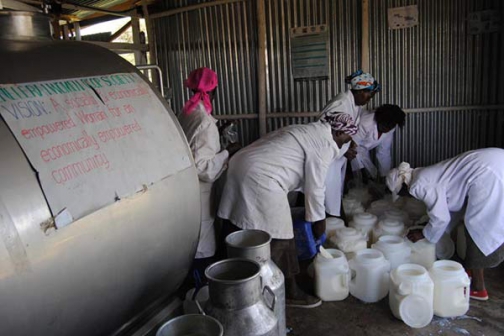 Dairy farmers have decried poor milk prices and delayed payment by processors, saying these challenges are a threat to the industry.
Speaking during the Kenya Dairy Farmers Federation (KDFF) fourth Annual General Meeting (AGM) in Eldoret town yesterday, the farmers accused private and public milk processors of conspiring to reduce prices of raw milk without involving them.
Richard Tuwei, the KDFF Chairman, said the processors had reduced prices to as low as Sh30 per litre, down from Sh37.
He questioned why milk prices in supermarkets and other outlets remain constant. - Michael Ollinga