Channel O's zero chances
The continental Channel O Music Awards has always had Kenyan nominees. Yet, while Kenyan musicians continue to bag more prestigious awards such as the Mamas, Channel O remains elusive, writes STEVENS MUENDO
Friday night, Kenyan celebrities join the cream of Africa's showbiz artistes at the Sandton Convention Centre in Johannesburg, where the coveted Channel O Music Video Awards will be held.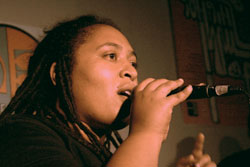 Nazizi, [Photos: COURTESY AND Pius Cheruiyot /STANDARD]
As early as Wednesday this week, most nominees from around Africa were already in South Africa for rigorous rehearsals ahead of the ceremony, which kicks off this evening. Among those who had pitched tent in South Africa by Wednesday included Uganda's new sensation Keko, hip-hop ace Navio, Crisis from Zambia and Ice Prince from Nigeria.
"This year we have an entirely fresh staging concept and knockout line-up of talent. Audiences can look forward to all the entertainment value and innovation associated with Channel O at this glamorous event," said the show's executive producer, Glenn van Loggerenberg, adding that they're pushing the entertainment experience to the limit.
Nigerian musician and entrepreneur Banky W will host the awards alongside South African beauty Dineo. Self-proclaimed African Michael Jackson, D'Banj, will receive the Special Recognition. As per the tradition, the hosts — South Africa and Nigeria — are expected to steal the show during the awards, which have remained elusive to Kenyan musicians over the years.
In fact, Channel O Awards are largely seen as a South African and Nigerian affair with East African singers having to play second fiddle and only battle it out for the East Africa category. Out of the 82 nominees in the 14 competitive categories, Kenya only garnered seven nominations, which ironically is one of the best representation the country has ever registered. Nigeria has a total of 14 nominations.
Leading the Kenyan contingent is STL whose Lookie Lookie video has bagged nominations in the much coveted Most Gifted video of the Year and Most Gifted female Video categories as well as the Most Gifted Dance Video Artistes slot.
Best videos
The long-standing, public-voted awards process saw an impressive ten videos in contention for the hugely prestigious Most Gifted Video of the Year award. One of the strongest bidders is Ugandan's Navio whose Keep Moving is also up for Most Gifted Video of the Year as well as Most Gifted Male Video and Most Gifted Hip-Hop Video.
Making a play for attention is the hot shot South African artiste Zakes Bantwini whose Wasting My time clip has earned him a nod in the Most Gifted Video of the Year category as well as the Most Gifted Male Video. The Durban-based artiste is up against one of African's undisputed heavyweights in both categories in the form of Nigerian's D'Banj with his Mr Endowed (Remix) featuring Snoop Dogg.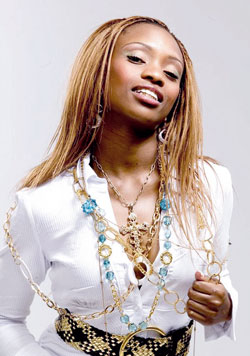 STL, [Photos: COURTESY AND Pius Cheruiyot /STANDARD]
South African newcomer Aka also has a strong showing in this year's Channel O Music Video Awards.
In the Most Gifted Newcomer category, Aka is vying for the title in a field that includes Nigeria's Wizkid, Uganda's Keko, Nigeria's Ice Prince, Zambia's Zone Fam and South Africa's Kwesta in one of the most exciting categories at this year's event.
In a music scene dominated by male artistes, Lira of South Africa and Kenya's STL are arguably the two female stars that are a force to reckon with.
Wyre's She Say Dat (featuring Cecile) shares the spoils with Nazizi's Take the People Away in the Most Gifted Ragga Dancehall Video Artiste category, which also features Dadiekye by Sanini and Volcano Erupt by Black Dillinger.
Collo's Chini ya Maji is battling for the Most Gifted Hip-hop Video accolade while Jaguar and P-Unit are lined-up in the Most Gifted East African video slot, thanks to their Kigeugeu and Kare videos respectively.
Stiff competition
It is not the big names lined up against the Kenyan stars that are sending a cold chill down the spines of Kenyan nominees. Indeed, with good voting strategy, the Kenyan stars could easily bring home at least three awards.
However, the road to Channel O is fraught with many challenges and the stars already believe bagging the accolade is a tall order.
When voting started after the nominees' list was unveiled in mid August, there was little buzz for the Kenyan nominees. They were left to run their campaigns alone as they cried foul that the Country's Channel O representative was doing little to hype them.
Ideally, nominees would be expected to criss-cross the continent, if not their country, popularising themselves through concerts and garnering votes from their fans. Sources within the event organisers have it that there was an adequate budget set for the road to Channel O finale —which is a subsidiary of MNET — but the execution of the voting campaign programme was questionable. While artistes in other countries, especially Nigeria and Namibia had the campaign carried out in a major way attracting support from thousands of fans (that translate into votes), hardly did Kenyan fans know that any voting was going on.
"As soon as the nominations were out, Banky W and Wizkid created Twitter accounts with links leading fans to their vote numbers and thousands voted until the last voting day. Nigerians mobilised their media, which helped to push fans to vote for them. This is how they end up sweeping the awards," remarked Wyre.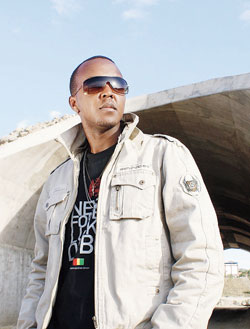 Wyre [Photos: COURTESY AND Pius Cheruiyot /STANDARD]
At some point, the Kenyan nominees had to seek assistance from the Music Copyright Society of Kenya (MCSK) who pledged to lead a town-to-town vote seeking campaign with the artistes. Collo led the team. But even before the tour kicked off, there seemed to be a dispute between MNET representatives and MCSK with claims that only MNET is mandated to front such a move. A meeting set to iron the misunderstanding was set up between Mnet officials and the MCSK CEO, but it never took place.
When Pulse enquired what the organisers were doing about the issue in early September, we were informed that voting campaigns would start a month before the voting closure date.
"I will get South Africa (MultiChoice head office) to talk to you about the issue," Channel O Artistes' Representative told Pulse back then. Our efforts to get a comment from the MNET office on Monday were futile.
It is no surprise, therefore, that even after MultiChoice offered to fully sponsor the nominees for the South Africa trip; some of them gave the awards a wide berth. As Collo and Wyre prepared to leave for the awards this morning, P Unit was headed to Tanzania for a different event while Jaguar excused himself saying he had more pressing matters. His manager Banda Emmanuel of Ogopa and fellow singer Lugz were to represent him."I don't think the hype was that bad this time round compared to previous years. MNET organised many TV and radio interviews for us and that way, our fans got to know about our nominations and voted for us," Wyre told Pulse in a telephone interview on Tuesday.
Online hype
"There has been a lot of online hype, too, through which Channel O mobilised fans to vote for their favourite artistes. Vote hunting should be more of a nominee's initiative besides the organisers. I believe the media should also have played a major role in helping put word out there," Wyre added.
"Though Kenya has received a number of MTV awards, we always miss out on the Channel O awards because Kenyans don't vote. I hope this year it will be different," Joey Muthengi, Kenya's new Channel O VJ, said during an interview.
Besides, apart from social media sites such as Twitter and Facebook, only a few urban Kenyans have access to the pay Dstv Channel where the awards' adverts run through most channels besides Channel O.
In the same vein, only a given urban cluster tunes to Capital FM where most of the Channel O hype was being carried out.
"I think more should be done if Kenyan nominees have to match-up to their continental counterparts in these awards," quips Kigeugeu singer Jaguar. "But the blame should not be heaped entirely on the organisers. I think it's about collective responsibility by all the players in the industry. We should be proud when a Kenyan is nominated and rally behind them to ensure they come back home with the award," notes the Kisima and Pearl of Africa (Pam) award winner.
It remains a puzzle to showbiz observers as to why Channel O Awards have remained elusive to Kenyan musicians over the years while they continue to win other bigger and prestigious continental accolades.
While Nameless and his celebrity wife Wahu as well as Amani and Daddy Owen have all won the coveted MTV-Mama Awards, their campaign to bring home a Channel O Award has been a futile adventure.
As a matter of fact, Amani and Wyre have each received over three Channel O nominations over the years but none of their campaigns have paid dividends.
"To win a Channel O award, your video must make heavy rotations on Channel O. That is how an artiste will get noticed across Africa," notes Steve Nyongesa, a veteran showbiz promoter.
In the past, only few Kenyan videos made the cut but the same cannot be said about the issue now that Kenyan artistes are out to make their presence felt across Africa.
According to Nyogesa, if more Kenyans had access to Dstv, things could be different. Channel O Awards have been a South African and Nigerian affair but Kenya is now giving them a run for their money.
"I believe soon, we will put a bid to host the Channel O Awards here," he concludes.
Categories with Kenyan nominees
MOST GIFTED FEMALE VIDEO:
1. Waje ft Muna— So Inspired
2. Lizha James — Gotta Move On
3. STL — Lookie Lookie
4. Lira — Phakade
MOST GIFTED DANCE VIDEO ARTISTE:
1. Oskido presents Black Motion/ Jah Rich Banane Mavoko
2. STL— Lookie Lookie
3. DJ Cleo — Bhampa Side To Side
4. Darey — Ba Ni Ki Di
5. Black Coffee ft Hugh Masekela
6. Lizha James- Gotta Move On
MOST GIFTED VIDEO OF THE YEAR ARTISTE:
1. Khuli Chana —No More Hunger
2. Samklef ft Wizkid, D'Prince & Ice Prince Molowo Noni
3. Zakes Bantwini — Wasting My Time
4. STL— Lookie Lookie
5. D'Banj ft Snoop Dogg — Mr Endowed (Remix)
6. AKA — Victory Lap
7. 2 Face — Only You
8. Liquideep — Settle For Less
9. Navio — Keep Moving
10. Lira — Phakade
MOST GIFTED RAGGA DANCEHALL VIDEO ARTISTE:
1. Samini — Dadiekye
2. Wyre/ Cecile — She Say Dat
3. Black Dillinger — Volcano Erupt
4. Nazizi — Take The People Away
MOST GIFTED HIP HOP VIDEO ARTISTE:
1. Jesse Jagz ft MI & Ice Prince — Nobody Test Me
2. ProVerb ft Lungelo — The Beginning
3. Navio — Keep Moving
4. Collo — Chini Ya Maji
5. AKA — Victory Lap
MOST GIFTED AFRICAN EAST VIDEO ARTISTE:
1. P- Unit/ Mimmo— Kare (Acoustic version)
2. Jaguar — Kigeugeu
3. AY ft Ms Triniti — Good Luck
4. Radio and Weseal, Keko — How We Do It (Remix)
5. Cpwaa ft Various Artistes— Action