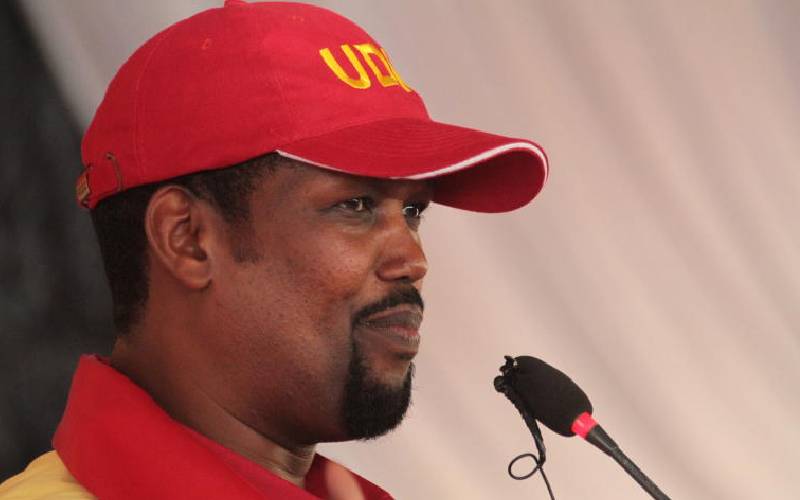 President Uhuru Kenyatta's Jubilee and United Democratic Movement (UDM) of Mandera Governor Ali Roba are getting ready for the governor race.
The Azimio la Umoja affiliate parties have lined up their respective candidates with their main focus being who succeeds Mr Roba. The race to replace him has attracted six aspirants, some of whom are blood relatives.
Yesterday, Governor Roba and Mohamud Ali of Marsabit unveiled UDM's lineup for Mandera.
The event at the Kenyatta International Convention Centre endorsed Mandera County Assembly Speaker Mohamed Adan Khalif with Dr Ali Mohamed as his running mate.
Mr Roba was endorsed to run for the Senate seat while MPs Maj Bashir Abdullahi (Mandera North), Kullow Hassan (Banissa), Adan Haji (Mandera West), Omar Mohammed (Mandera East) and Abdi Mude (Lafey) will defend their seats on UDM. The party has also settled on Umulker Kassim as its Woman Rep nominee.
Elders from Gurreh, Degodia, Murule, Weiytan and Corner communities endorsed the lineup ahead of the August 9 polls. In the past, decisions made by the councils influenced and guided voting patterns.
On the other hand, Senator Mohamed Maalim Mohamud, former CS Adan Mohamed and businessman Faisal Abdirahman Abass are battling for the Jubilee ticket before one of them can face off with Khalif. Others in the race are former Education CAS Hassan Noor, businessman Adan Haji, and Ali Kiti.
Senator Mohamud is married to CS Adan's sister while Abass and Adan are cousins.
Mr Roba said the UDM lineup carries the aspirations of the county and appealed to the voters to pick them at the ballot.
UDM Secretary-General David Ohito said the party has a total of 34 MPs aspirants across the country. The party has also attracted seven governor aspirants.