BBI proposals will secure our future, Wangwe says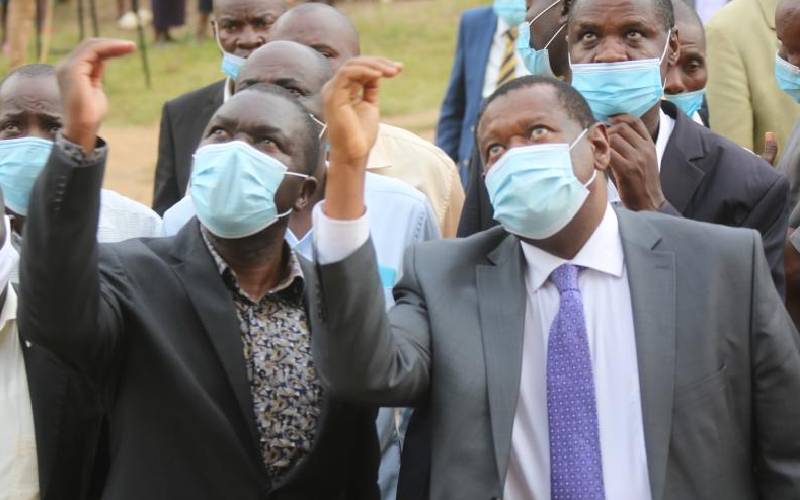 Navakholo MP Emmanuel Wangwe has said the BBI proposals will change Kenya's political structure and secure everybody's interests.
Wangwe said the overwhelming endorsement of the BBI Bill in both houses of Parliament demonstrates that the president is fully in charge and his 'foot soldiers' are keen to deliver on his agenda.
"By garnering a rare more than two-thirds in the National Assembly and the Senate, President Uhuru Kenyatta and ODM leader Raila Odinga have flexed their political muscle and showed they are the real heavyweights," he said.
The legislator who doubles up as the Majority Chief Whip said proposals in the BBI Bill will be a game-changer in Kenyan politics.
"The proposed sharing of power in the Executive and strengthened oversight roles will alter governance in a big way and the winner will be the common man. The new structure will also promote inclusivity and make more communities feel represented in the highest offices," he said.
His sentiments come as the High Court is set to rule on the BBI process today.
Wangwe said after the verdict, BBI proponents will go to mwananchi and convince them to support the draft ahead of the referendum.
"We are ready to campaign for the BBI proposals and bring more Kenyans on our side. We must continue the pursuit of a more progressive society. More money is being taken to the ground through the BBI proposals, hence our support," he said.
He said politics is about numbers where leaders stand to be counted on a particular issue.
"Before the vote in both houses, there was talk of resistance to the BBI Bill, but when the lawmakers were called to vote, they endorsed the proposed constitutional amendments overwhelmingly. This also shows Kenyans are ready to improve the 2010 Constitution for a more just and progressive future," he said.