Mukhisa Kituyi: BBI is not the answer to Kenya's problems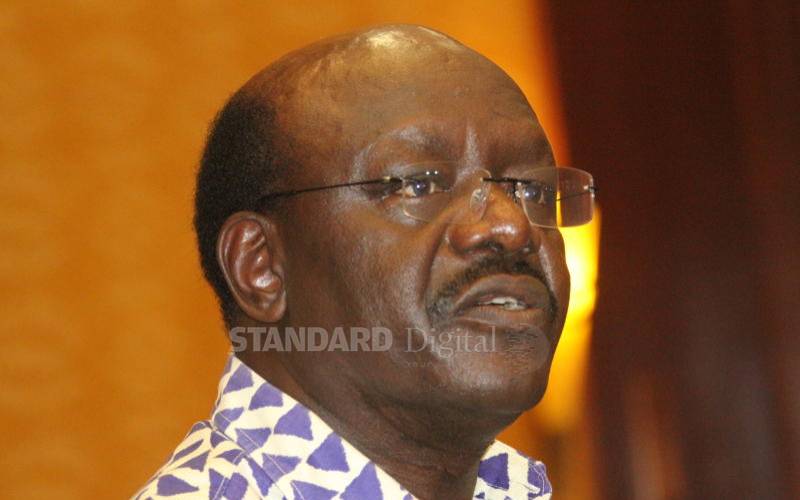 The Building Bridges Initiative will not solve Kenya's current problems, former UNCTAD secretary General Mukhisa Kituyi (pictured) has said.
Speaking on a local television station on Sunday night, he said calls for a referendum are not what Kenya needs at the moment.
Kituyi, who resigned from his UN job six months before his term ended, has declared interest in the 2022 presidency race.
He said the country's focus should be on post-Covid recovery, improving regional markets to boost business – all which cannot wait for a referendum.
The former United Nations Conference on Trade and Development chief added that the divisive rhetoric being witnessed in the run-up to the general poll should be discouraged.
He especially criticised those propagating the Hustler-Dynasty narrative, which he said does not define the country's politics. "The artificial war between the rich and the poor is costly."
Kitui downplayed claims that running against Amani's Musalia Mudavadi would split the Western vote, saying it would not be the first time two candidates in the race for the presidency were from the same community.
"The challenge is not splitting the Western vote … the most important thing is that the community stops under-voting and under-registering."
He went on: "The political leaders have not mobilized the Western political players sufficiently."
Asked which party ticket he will be vying on, Kituyi said, "I will go where I am comfortable".
Hinting at unveiling a new political party, he said he will use to his advantage the fact that he is not associated with either Kieleweke or Tangatanga factions or NASA and Jubilee Party. He was also cagey about who would be his running mate.
Questioned on claims that he is someone's project, he denied, adding that he has a chance to implement solutions that will address unemployment and corruption, should he win the presidency.
Kituyi, who served as Trade minister from 2002 to 2007, said there is a need to reduce waste and cut down on expenditure to boost revenue and settle the ballooning debt. Alternatively, he said should he win the presidency, he would not talk about corruption, he would punish it. "Those found guilty would pay the ultimate price."
"We need to look at new engines of economic revival."
Kituyi has said he is ready for a bumpy ride ahead of next year's poll, but adding that it is time for alternative politics and he is ready for change.
He criticized President Uhuru Kenyatta and Deputy President William Ruto, whom he said are doing little to tone down the rising political temperatures.
Kituyi said it is time for purposeful politics. "I am part of a growing force of Kenyans who say politics should be defined by how much empathy we show to the vulnerable."