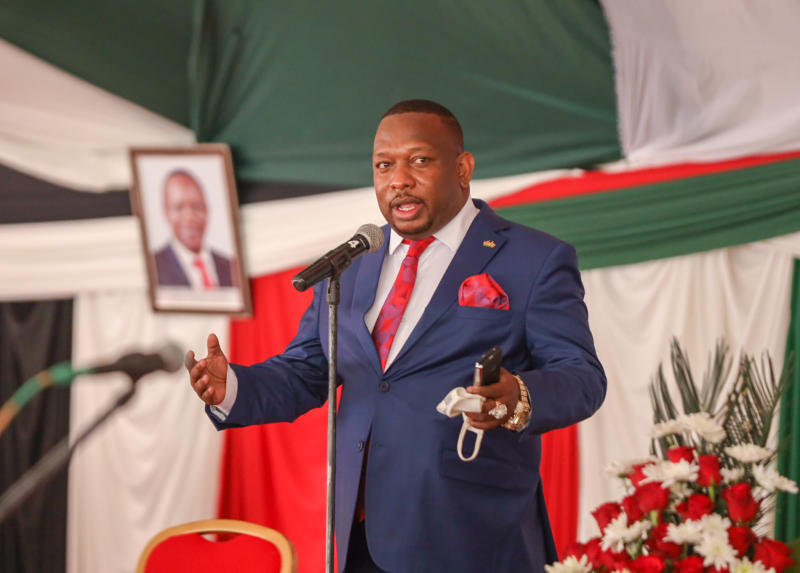 Nairobi Governor Mike Sonko (pictured) has moved to court challenging approval of Sh37.4 billion budget by the County Assembly last month, terming the process illegal.
This is after Nairobi MCAs on Tuesday overwhelmingly voted to reject his memorandum on the contentious multi-billion annual county budget that contained proposed amendments that sought to reduce the budget from Sh37.4 billion to Sh31.6 billion.
Sonko has now sued the Nairobi County Assembly over what he termed colluding with "State House controllers" to sneak in irregular allocations to the Nairobi Metropolitan Services (NMS) in the county's 2020/21 budget.
The governor last month refused to assent to the Nairobi City County Appropriations Bill, 2020, that allocated Sh27.1 billion to NMS for transferred functions, namely health, transport, public works and housing.
Sonko is accusing the County Assembly of transferring funds to NMS for functions still under the county government, citing the transfer of Sh1.6 billion to the NMS for payment of salaries of inspectorate officers as well as a further Sh629.1 million for the public finance management.
The governor also decried the transfer of all funds under health, urban planning and lands, transport and public works, environment, water, urban renewal and housing from the county government to the NMS.
"The law is clear that only the County Executive Committee can submit budget estimates even for the transferred functions as per section 7 of the County Allocation of Revenue Act, 2020 (CARA)," said Sonko.
"I was surprised when I found out that our budget estimates that were in conformity with the PFM Act were overlooked, removed and illegally replaced by 'State House functionaries' who always intimidate allied MCAs with orders from above."
While considering Governor Sonko's memorandum on Tuesday, 88 MCAs – six more than the required 82 under the two-thirds majority – voted against the proposed amendments insisting that they want the budget signed into law in its current form.
Sonko, however, claims that during the plenary sitting that saw his memo rejected, the electronic voting system of the Nairobi County Assembly was manipulated to block many MCAs from voting, noting that even those who voted NO against the Bill ended having their votes appearing in the system as YES.
"The electronic system also allowed people who were not MCAs to vote through the system," he claimed.
Sonko wants the court to intervene and remedy the alleged illegalities before the contested Appropriations Bill is enacted into law.