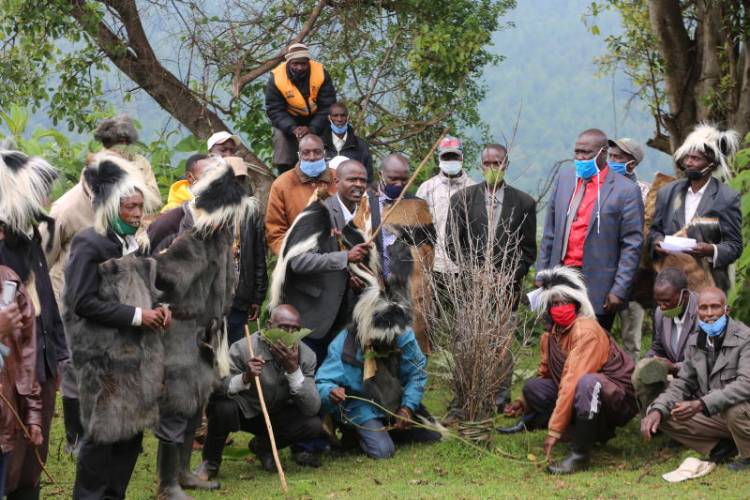 The Orange Democratic Movement (ODM) party leader Raila Odinga has now moved to quell the rising political tensions in his backyard as regional leaders prepare to face off in 2022 general elections.
Several leaders from Raila's Nyanza backyard including staunch ODM foot soldiers have been marshaling their troops in a bid to contest the various political seats in the region.
With five governors from Nyanza set to retire in 2022, succession plans have taken centre stage with Raila's key lieutenants setting their eyes on Siaya, Nyamira, Migori, Homa Bay and Kisii governor positions.
Fallouts
In the 2017 elections, such ambitions led to a fallout which saw some diehard ODM candidates ditch the party to contest as independents after they failed to win the party tickets. And as the clock ticks towards 2022, history could repeat itself unless the party puts its house in order.
Read More
In all the five Nyanza counties, grassroots mobilisation has started in earnest as politicians seek to build multi-million campaign machinery to win seats.
Last week, ODM chairman John Mbadi told The Sunday Standard that the party has strong candidates for all the political seats in Nyanza. He has confirmed his interest for Homa Bay governorship.
The battle for the party's ticket is a big headache for the party given that most of its senior members including party officials have already expressed their interest in succeeding the current governors.
On Friday Raila met a section of leaders from his party to calm the growing tensions.
Raila directed the members of his party to focus their attention on addressing the issues that are at play and avoid early politicking.
After the meeting, Raila urged all those with political ambitions in 2022 to stop early campaigns.
Among the leaders the ODM leader met include his elder brother Oburu Oginga, Siaya Senator James Orengo, Ugunja MP Opiyo Wandayi, Nicholas Gumbo and ODM's Executive Director Dr Oduor Ong'wen.
Save for Ong'wen and Dr Oburu, all the other three leaders are expected to face it off to replace Siaya governor Cornel Rasanga.
Strategically, the politicians have been using the Building Bridges Initiative rallies to shape their local political ambitions.
Orengo has not formally confirmed his candidature but several leaders from Siaya including Alego-Usonga lawmaker Samuel Atandi and Christine Ombaka (woman rep) have already thrown their weight behind his candidature.
In Homa Bay and Migori counties, several party members are also eyeing the governor's seat.
In Homa Bay County, ODM party chairman Mbadi, Woman rep Gladys Wanga, Deputy Governor Hamilton Orata and Kenya Union of Post Primary Education Teachers Secretary General Akelo Misori, are among the candidates eyeing the top seat. "There is no doubt about it. I will go for the seat. I will seek the ODM nomination just like the other candidates," said Mbadi.
Wanga has also been traversing the county popularising her candidature and saying she is ready to face the voters.
Political analysts opine that the political ambitions of senior ODM officials who have their eyes set for the same seats could be a recipe for chaos.
Internal democracy
According to the coordinator of Homa Bay Bunge La Wananchi Okano Nyasanga, ODM officials who support Mbadi may fall out with team Wanga, a situation that may cause division in the party.
"We cannot lie that Mbadi lacks supporters among ODM officials in this county. Wanga also has her supporters among the same officials. The party officials allied to Mbadi will become foes of their colleagues who are supporting Wanga and vice versa," Nyasanga said.
Political Science Lecturer at Maseno University Tom Mboya urged for internal democracy in politic parties to avoid falling-outs and infighting.
"There is serious deficiency of internal democracy in Kenyan political parties. This has culminated in issuance of nomination certificates to candidates who are undeserving," Mboya said.
[Additional reporting by James Omoro]