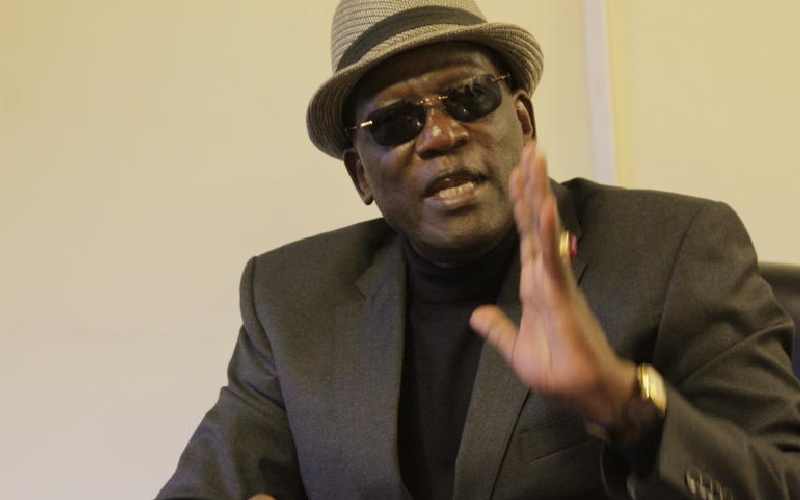 Former Machakos Senator Johnstone Muthama (pictured) could face expulsion from Wiper if he fails to show cause why disciplinary action should not be taken against him for allegedly violating party constitution.
Muthama, once a staunch ally of party leader Kalonzo Musyoka, now turned harsh critic, is accused of associating with other parties and making statements that do not reflect Wiper's position.
The party's chairman Chirau Ali Mwakwere accused Muthama of failing to abide by the different provisions that had been set by the party and associating himself with other political parties and politicians in disregard to the provisions of Section 14 of the Political Parties Act.
"If you want to leave, you either leave or you will be made to leave. If he wants to join any other party, he should feel free to do so," said Mwakwere.
The party has also accused the former senator of constantly violating the party's constitution. Now Wiper party says it has had enough.
"He is off track and is doing things the party cannot stomach. No one has actually given him that role of speaking on behalf of the party," said Mwakwere.
Muthama seems to be in the bad books of the party since late last year, which saw a section of Wiper leaders demand his exit. Muthama is also accused of failing to obey rules of the party as well as attempting to split the Kamba community.
The current move by the party comes barely a month after Jubilee Party held a disciplinary hearing against perceived party dissidents, which saw nominated senators subjected to public grilling.
According to Mwakwere, Muthama has for the last six months made public sentiments that were not linked to the party nor had the party leader approval.
"Everything that he has said to the public for that period was not official and should be deleted and done away with," Mwakwere said.
Wiper has now given Muthama 14 days to physically appear before its disciplinary committee or write to the party explaining why they should not sanction him. "He will sit before the party's disciplinary committee and the hearing will be made public," said Mwakwere.
Muthama seems to have no choice but to honour the invitation, failure to which further action could be taken. "He has 14 days to respond, if not, we will take actions according to the constitution of the party, which includes his removal," Mwakwere added.
Muthama's stance seems to have forced the party to initiate public disciplinary hearing after efforts to solve the matter amicably through internal dispute channels hit a snag.
Verbal warning
"Muthama has received verbal warning from us. We even took the trouble and visited him in his office, but it seems he did not listen," said the Wiper party chair. "We only go this far if the red line is crossed. In this case, it was crossed."
Wiper deputy party leader Farah Maalim said the provisions of the party must be respected irrespective of the position held by any leader.
"Indiscipline will not be tolerated in the party. We are disappointed in his behavior," said Maalim.
Muthama is accused of malicious propaganda and spreading hatred, which is in breach of party code of conducts. The former Machakos Senator is said to have neglected his duties as a representative of the Wiper, as well as abandoning the party by not visiting the new party offices in Karen.
Muthama could not be reached for comment.