Mudavadi party now eyes a piece of the pie, convenes Parliamentary Group meeting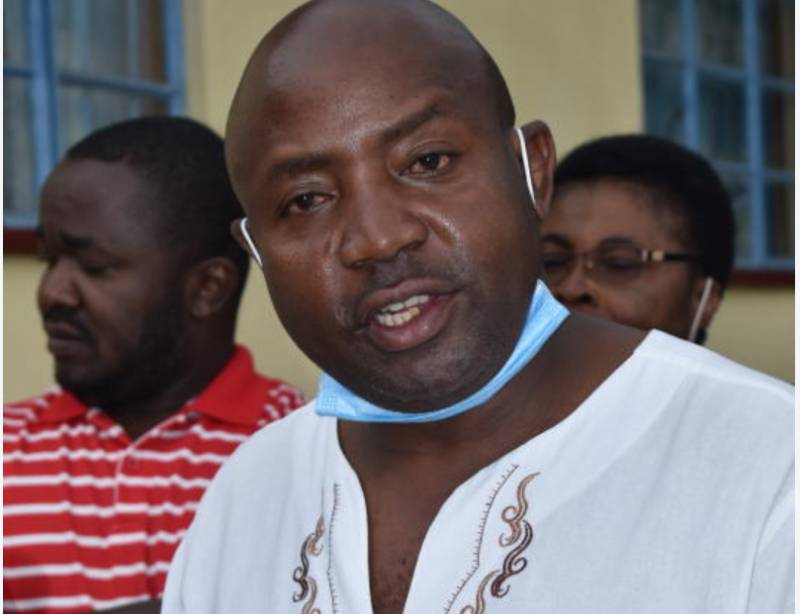 Amani National Congress (ANC) is set to hold a Parliamentary Group meeting to discuss a possible working arrangement with the Jubilee Party.
Sources within the party yesterday said the Tuesday meeting will discuss a post-election pact similar to what Kanu has with the ruling party.
However, ANC Parliamentary Group Chairman Ayub Savula the meeting will only be about parliamentary business and nothing more. "As a party we have no problem with Jubilee making changes both at the Senate and the National Assembly so long as there is a smooth flow of legislation agenda in the Houses," Savula told the Sunday Standard.
He said ANC MPs are aware of the impending changes at the National Assembly that would affect the Majority Leader, Chief Whip and their deputies.
"We shall make our stand known after the planned meeting. However, Jubilee Party is free to do whatever they want in regard to the looming changes," said the Lugari MP.
He said ANC would continue to play its watchdog role amid current political developments.
But the sources said the party is angling for the position of Chief Whip in the National Assembly in the pact with Jubilee, as they expect the current whip, Mumias East MP Benjamin Washiali, to be dropped.
Mudavadi is yet to react on the ruling party's purge in the Senate and the looming changes at the National Assembly.
Political analyst Javas Bigambo says Mudavadi is on his top form now and has decided to craft a niche for himself as the alternative voice in a country where the opposition seems to be on its deathbed.
"At the time ODM leader seems to have mellowed and joined hands with Uhuru, Mudavadi could have seen a vacuum and decided to fill it. It will definitely give him a good springboard and rejuvenate and widen his support base," says Bigambo.
Recently, Mudavadi said the Government should focus on how it will get the country out of debt.
"We must think out of the box. The debt issue is one of our weakest links as a country to economic growth. When we are bogged down with the burden, it diminishes any other penny for investment in the betterment of the country," he said.
Prior to that, the ANC leader had called on the Ministry of Education to come out and clearly and give a way out. Last year, a chopper ride by Uhuru and Mudavadi to Garissa where the president was unveiling a new barracks left tongues wagging.
Earlier, the two had spent a better part of the night in a closed-door meeting at Uhuru's private residence. There have also been talks about Ruto reaching out to Mudavadi for a possible political deal although each side had been cagey about such pursuits, if any.