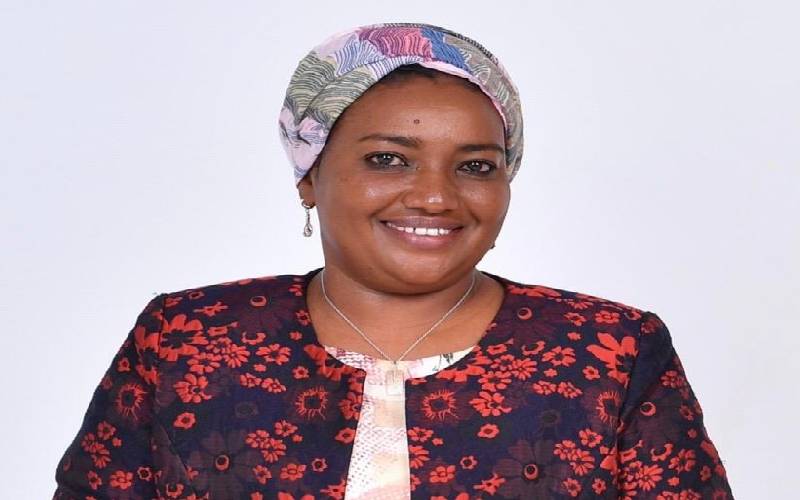 Jubilee Nominated Senator Naomi Waqo has accused his political detractors of trying to drive a wedge between her and President Uhuru Kenyatta by branding him a disloyal member of the ruling party.
In a statement to media houses on Friday, Waqo said she was a devoted member of the party and one of the most loyal members to President Uhuru.
"In light of the recent political activities, I would like to state that my loyalty lies with our Head of State and Party Leader, His Excellency President Uhuru M. Kenyatta," she said.
Waqo (pictured) endorsed the changes and resolutions passed during the Jubilee PG meeting at State House in which Majority Leader and Majority whip were replaced.
Read More
"I stand by and I am guided by his decisions in all matters affecting our Party and our Great Nation."
Waqo said even though she did not attend the PG meeting, she informed the party her reasons for not attending the meeting, which she said were duly registered.
"I was unable to travel to Nairobi to attend the Party PG because of unavoidable circumstances that Jubilee party is aware of. I communicated my apologies and it was duly registered".
"I stand by the resolutions adopted during the meeting. I congratulate and support our new leaders in Senate; Sen Samuel Pogishio, Sen Fatuma Dullo, Sen Irungu Kangata and Sen Farhiya Haji.," she added.
She sold off her detractors saying their efforts to drive a wage between her and the head of State will flop.
"I am aware that meetings have been going on to try and discredit me due to the grassroots support that I enjoy, but you will not succeed," she said.
I will always serve my people and God to the best of my ability.
Waqo was listed as one of the senators earmarked for expulsion by the newly elected Chief Whip Irungu Kangata after they skipped the State House meeting.
Also in the list include Christine Zawadi, Falhada Dekow Iman, Victor Prengei, Mary Seneta Yiane and Millicent Omanga.
Zawadi was the first to pledge her loyalty to the party leader immediately the names of the senators were made public.