MP seeks to compel government to provide free face masks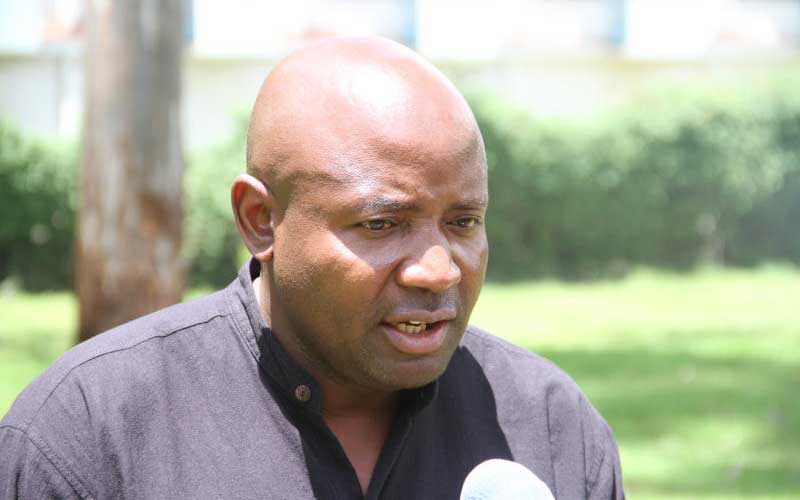 A lawmaker has filed a motion seeking to compel the government to provide free facemasks and hand sanitisers in the fight against Covid-19.
Lugari MP Ayub Savula (pictured) also wants the government to ensure free distribution of food to vulnerable families in the event the country declares a total lockdown.
The motion comes in the backdrop of gazettement of the Public Health Act regulations that made wearing of masks in public places mandatory.
"Following the gazettement of the Public Health Act regulations declaring all people in Kenya to wear masks, the Government should distribute them free to the public," states the draft motion.
"The Government should also distribute hand sanitisers in all public places, taking cognizance of the Public Health Emergency," it adds.
National Assembly is set to resume its sittings today following a month-long recess, and would be discussing among other things measures announced by President Uhuru Kenyatta to cushion Kenyans from the economic impact of the viral disease.
Last week, the government gazetted hefty penalties, including a fine of Sh20,000 or a six months' imprisonment or both if found breaking directives in the Health Act regulations.
According to the regulations, failure to wear a mask while using public or private transport and failure to maintain social distance are among the offences that will attract the penalties.
"Users of public or private transport and public transport operators shall wear a proper mask that must cover the person's mouth and nose and also maintain a physical distance of not less than one metre," states the regulations partly.
Food security
The draft motion further seeks to compel both the national government and counties to provide free farm inputs to enhance food production.
"That, this House also resolves that County Governments should prepare to give free farm Inputs to all farmers to boost food production now for the country to be self-sufficient in terms of food security since we shall have nowhere to import the commodities as the coronavirus pandemic has affected the entire world," adds the motion.
Savula said the viral disease has greatly disrupted various sources of livelihood for a large percentage of the world's population, forcing authorities to come up with measures to cushion their citizenry as well as shut down some service provision to contain any further spread.
In the country, the Government has taken various measures aimed at containing the spread of the disease, including suspension of learning in all educational institutions and minimizing attendance to various gatherings.