Governors to address reforms next week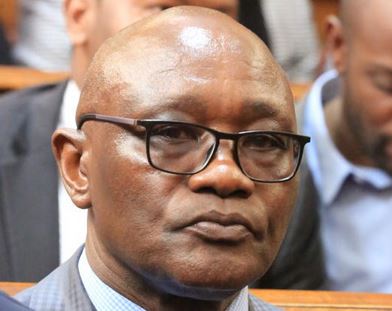 Governors in Nyanza will hold the first rally to drum up support for the Building Bridges Initiative (BBI) in Kisii County on January 10. The meeting is also expected to bring together senators, MPs, members of the county assemblies, and select religious, youth and business leaders.
According to the Convening Committee Chairman James Ongwae (pictured), the leaders will gather to listen to emerging issues from the BBI report and pick new suggestions.
"We want to begin the new year with a journey to listen to more views arising from the BBI report and what the people want to be done," the Kisii governor told The Standard.
"We, the leadership of the greater Nyanza region, do affirm our unwavering support for the BBI report. It is instructive to know that we sail in the same direction." They defended their stand on BBI, saying the Constitution guarantees citizens the right of public participation on matters affecting the public.
Mr Ongwae said participatory democracy requires leaders to empower citizens to take action by focusing on reaching a consensus through open discussion.
"This is what we want to do now, until we morph into a referendum where the contentious issues will be finally ratified by all Kenyans," he added.
ODM leader Raila Odinga has indicated that Kenyans have the power to let their voices be heard on how they ought to be governed, and strongly vouched for a referendum to be held this year.
The governors said they have to provide the people with tools to consult and access public information, discuss with elected representatives and monitor implementation.
Homa Bay Governor Cyprian Awiti and his Nyamira counterpart John Nyagarama said if the State aims to engage with citizens, it must integrate public participation to its entire governance strategy.
"It is only then that the citizen engagement becomes a formalised procedure delimited by rules established by the country's governing laws," added Mr Awiti.
Ongwae disclosed that a number of other prominent national leaders are expected the rally.