Joho's entire cabinet leaves office on same day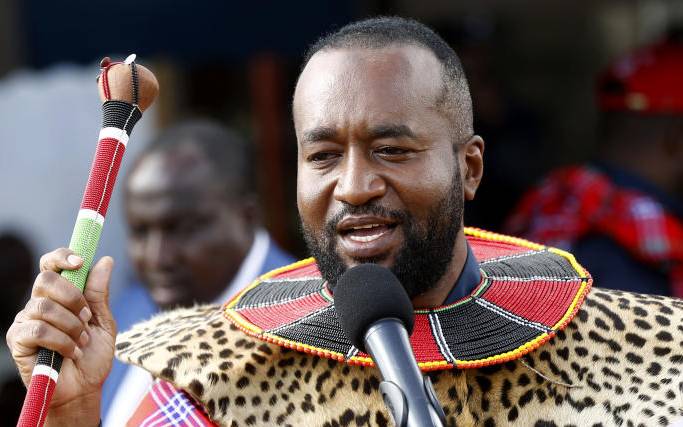 At the stroke of midnight on Tuesday, Governor Hassan Joho's entire cabinet was swept out of office.
All the ministers were forced to leave office upon the expiry of their two-year contracts.
Significantly, all the contracts came to an end on the same day, sparking anxiety that the wholesale departure could create a vacuum, but officials told The Standard yesterday the transition would be seamless.
Deputy Governor William Kingi, who also served as Education minister, said there was nothing unusual with the move.
"The contracts of all the executives expired this month. They had signed two-year contracts and it is now the prerogative of the governor to give direction on the way forward," said Mr Kingi while confirming the reports.
Officials insist the departure of the whole cabinet will not inhibit or slow service delivery and operations at the devolved unit, although it is unclear when the new government will be created.
Sources indicate the governor is expected to reconstitute his government in the coming days or weeks amid reports some of the executives will be retained in the expected changes. New nominees will have to be vetted by the county assembly.
No crisis
Copies of the executives' contracts indicate they were all hired on November 13, 2017, for two years till November 12, 2019. None of the outgoing executives agreed to speak on record despite acknowledging they were leaving office at the end of their contracts.
"It is true the contracts they had ended on Tuesday," said Job Tumbo, the governor's Chief of Staff.
He denied that the departure of the entire cabinet would affect operations.
"It is a normal thing for contracts to come to an end and there is nothing unusual. Hence there is no crisis," Tumbo who is also Acting County Secretary said and added that the outgoing officials are in the process of clearing.
After his re-election in 2017, Joho assembled a team of executives who included former university lecturers, researchers and bankers. There were three women. He gave them two-year contracts. In his first administration, the executives served for longer and only one was ousted midstream through impeachment forcing the recruitment of a new official.
By yesterday, the outgoing executives had returned cars, bodyguards and other official entitlements. Joho has been away from office and was discharged from hospital on Friday last week after suffering a bout of malaria.
The three female executives are Hazel Koitaba (health), Fatuma Awale (water) and Mariam Abdillahi Mbaruk (Finance). The others are Hassan Mwamtoa (fisheries and agriculture), Edward Nyale (lands), Fawz Rashid (trade and tourism), Tawfiq Balala (transport), Dr Godfrey Nato (environment), Kelvin Kyalo Muoki (youth and sport) and Seth Odongo (devolution).