Aukot rejects delaying tactics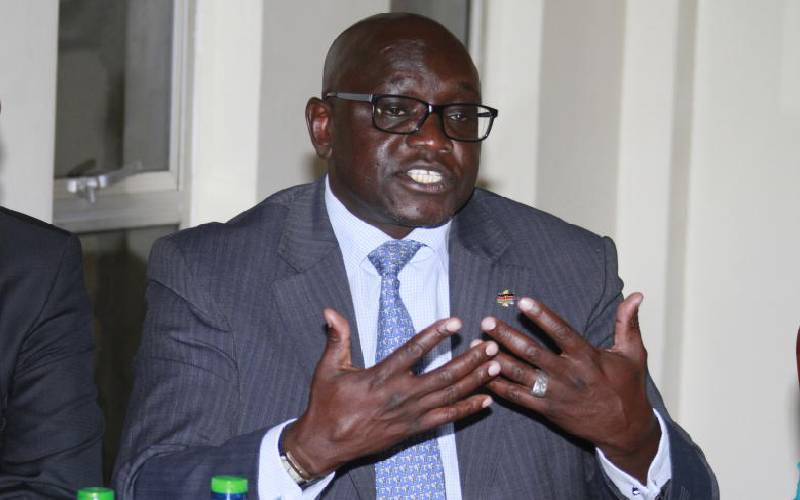 Thirdway Alliance party leader Ekuro Aukot has poured cold water on demand by MCAs to halt further debate on Punguza Mizigo Bill to allow for public participation.
The County Assemblies Forum (CAF) on Wednesday urged assemblies to suspend debating the Bill until a way forward is agreed upon.
But Aukot yesterday said the assemblies had no choice, but to return a verdict within the constitutional time frame.
The assemblies are expected to consider the Bill within three months of its submission by the electoral commission.
"No one can amend a constitutional timeline unless by way of articles 256 and 257," said Aukot.
Article 257 of the Constitution stipulates that if a county assembly approves the draft Bill within three months after the date it was submitted by the Commission, the speaker of the county assembly shall deliver a copy of the draft Bill jointly to the speakers of the two Houses of Parliament, with a certificate that the county assembly has approved it.
Law silent
Additionally, if a draft Bill has been approved by a majority of the county assemblies, it shall be introduced in Parliament without delay. It is, however, silent on what happens if the assembly fails to debate the Bill within the stipulated time.
Aukot, however, insisted that the MCAs cannot circumvent the law and will have to give their decision within the stipulated time frame.
The Independent Electoral and Boundaries Commission gave the Bill a nod on July 18 and submitted it to county assemblies. This means the county assemblies have to return a verdict by October 18.
This comes a day after CAF issued a directive to county assemblies to suspend any further debate of the Punguza Mzigo Bill to allow for public participation.
CAF Secretary General Kipkurui Chepkwony also urged the county assemblies to ignore other initiatives such as the Building Bridges Initiative and Ugatuzi Initiative.