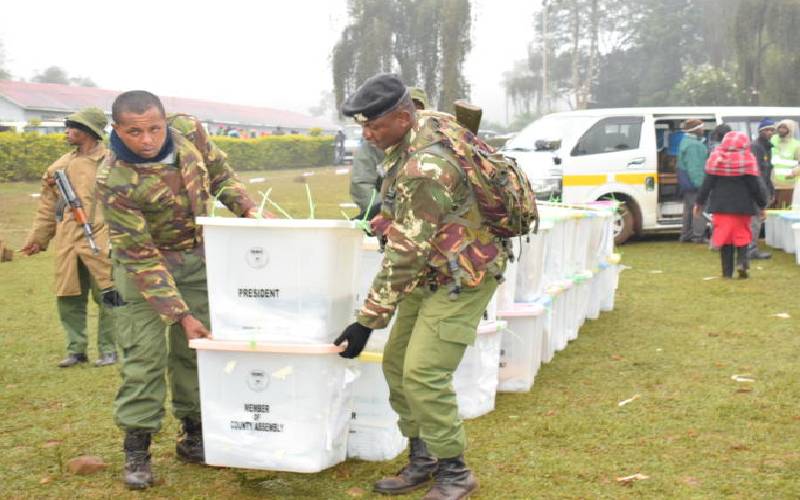 Tribe is a major factor for youth when voting in a presidential election, according to a new study.
The study, which polled 580 youths between ages 15 and 29, also revealed that these individuals have no 'key' attributes they look for when voting in a county governor or deputy governor.
According to the study conducted by Africa Research and Data for Voluntary Service Overseas (VSO), a non-governmental organisation involved in the fight against poverty, the choice of a governor would largely depend on the choice of the president.
This puts more weight on the political party the candidate is using to vie.
The findings yet to be officially released listed tribe, money, wealth and manifesto as some of the factors that are considered in a presidential election.
Tribe was the leading factor with 22 per cent followed by manifesto with 21 per cent.
"While most of the youth interviewed indicated that a president or deputy president should not be tribal, a majority (22 per cent) indicated that they consider tribe when voting for a president or deputy president compared to (21 per cent) who said that they consider manifesto," the study partly reads.
Another 21 per cent of the youth indicated that they would consider the wealth or money of an individual when voting for a president or deputy president.
Only 12 per cent would consider the candidate's development record or plan.
Some 11 per cent would rely on the political party while nine per cent would consider leadership skills.
"Integrity issues such as not being corrupt and character were only cited by four and two per cent of the respondents respectively," reads the study.
The findings also showed that a majority of the youth interviewed (28 per cent) would not consider anything when voting for a governor or deputy governor.