You are on your own, Deputy Governor told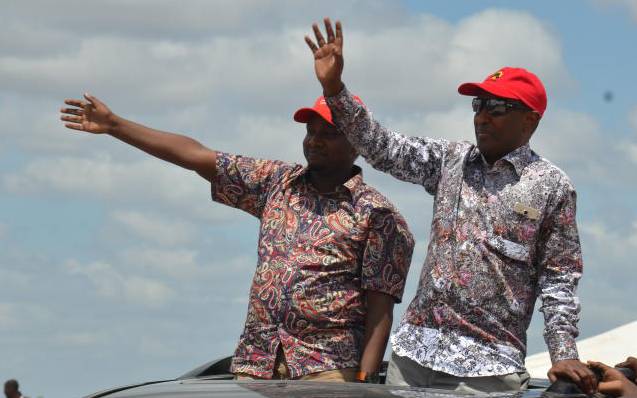 Senior county employees and four Members of County Assembly yesterday distanced themselves from Deputy Governor Abdi Dagane's claims that Governor Ali Korane has sidelined "other leaders".
The leaders from Mr Dagane's Ijara backyard termed his statement as personal, barely a day after he claimed that his boss has been ignoring him in the running of the county.
MCAs Adow Mohamed (Hulugho), Abddullahi Buthul (Sangailu), Abubakar Shide (Masalani) and Irshad Holowle (Ijara) said they are fully behind governor Korane and warned Dagane against inciting the public.
"We are happy with the way the governor is running the affairs of the county and at any no given time have we felt isolated," said Mr Buthul.
His Hulugho Ward counterpart said if the deputy governor had personal issues with his boss, he should turn to elders to arbitrate.
Their alliance
The deputy governor had accused Mr Korane of leaving him out of key decisions despite their administration being founded on an alliance between their respective Samawathal and Abduwak clans.
He claimed he was forced to post the statement on his official Facebook page after working with "less authority" for 22 months in a government he is presumed to be principal assistant.
The deputy governor said poor communication between him and his boss has led to poor service delivery in the county.
"We need to go back to the drawing board since 22 months down the line, we still have lots of unfulfilled promises.
Also present at the MCAs' press conference were CECs Adow Jubat (Trade), Habiba Nasib (Education) and Abdi Omar (Transport).
Korane's community Adduwak and Dagane's clan Samawathal formed a pre-election coalition which propelled them to victory.
The latest fiasco adds to the blow against Korane following political onslaught by Leader of Majority Aden Duale who claimed county resources have been plundered by a few officials.