Rising Mijikenda nationalism widen Joho, Kingi and Mvurya rift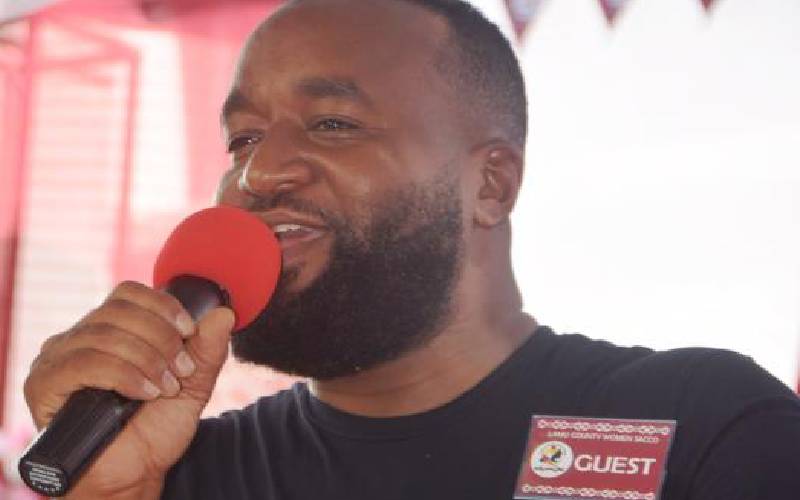 Political divisions at the Coast are widening, following re-emergence of what appears to be ethnic blocks ahead of the 2022 elections.
This, analysts say, could be the reason for the emerging differences between governors Hassan Joho (Mombasa), Amason Kingi (Kilifi) and Salim Mvurya (Kwale).
The three governors are all serving their final terms in office and are under pressure to unite the region ahead of the 2022 contest.
Kingi and Joho have declared their presidential ambitions and none appears ready to step down for the other, despite their promises in November 2017 that they would agree before 2018.
Their ideological difference is evident, with Joho opposing Kingi's push for the formation of a political party for the Coast, saying the region's interests are well taken care of in ODM.
And now Joho's supporters have come out to criticise proponents of the idea. "Coast has many tribes and it is not right to always talk of the Mijikenda dominance. Joho is popular across the country and others should support him," says Likoni MP Mishi Mboko.
Some political observers say the two governors are driven by rival desires to secure a place in post 2022 national political arrangements. Others claim they could be agents of national politicians seeking to fragment the region in order to control it.
"Mijikenda nationalism is there because of their numerical strength. Such strength has been exploited by national leaders to divide the region," says Mombasa-based lawyer Abubakar Yusuf.
Yusuf, a former Shirikisho Party Secretary General, says past Coast-based parties disintegrated because "the big brother (Mijikenda leaders) always feels they should be the leaders". "Shirikisho split into two and a new party called Kadu-Asili was formed by politicians from Kilifi because the former's leadership were from the so-called small tribes," he says.
He says former Mijikenda leaders, Dr Chibule wa Tsuma and Prof Katama Mukangi, performed dismally against former President Daniel Moi after they ignored other tribes.
Former Mombasa governor aspirant Suleiman Shahbal says Coast unity remains a mirage because of Giriama politicians' sense of entitlement as the largest tribe.
"This resentment is making coast unity elusive. Big brother will never become the leader if he crosses the streets alone and does not hold the hands of the smaller brothers," he says.
He says unity will depend on Giriama leaders uniting the other tribes rather than focusing only on advancing their rights, issues and jobs.
While calls to unite all the tribes – the Mijikenda, Swahili/Arabs and upcountry votes in the region – have for years intensified, some leaders appear to be trapped in their brinkmanship, which could alienate the locals from upcountry support.
MRC policies
Some politicians, particularly in Kilifi, are overtly supporting the xenophobic policies or ethnic Mijikenda nationalism espoused by the Mombasa Republican Council (MRC).
For instance, on Tuesday Kilifi North MP Owen Baya was grilled by security agencies over his alleged inflammatory speech during the Madaraka Day celebrations.
In his speech, Baya suggested that only the Mijikenda, Swahili and Arabs should own land in Kilifi. He said culturally and traditionally, Kilifi belongs to the three communities and people from other places would not be allowed to "evict the locals".
"We will not allow someone who is not a native of this county to evict people from their ancestral land. We are tired of these evictions from our land," Baya said.