DP Ruto: Stop questioning my trips to church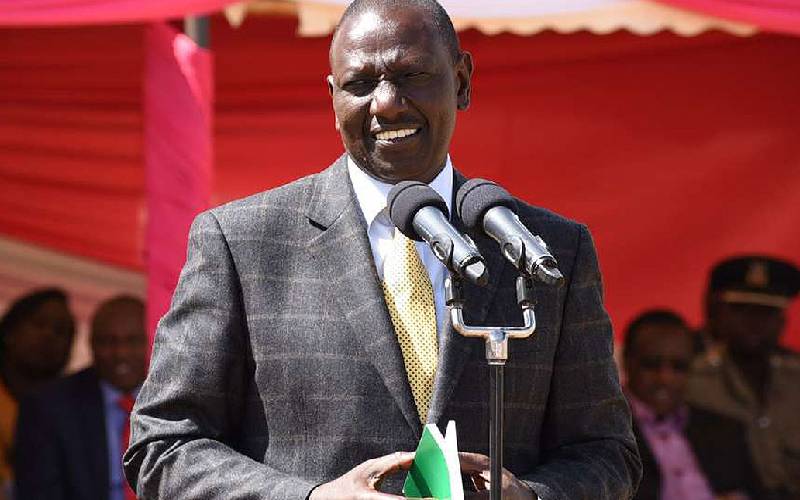 Deputy President Dr William Ruto has told his critics to stop questioning his frequent trips and functions to church, saying he is a God fearing man.
Ruto insisted that as a hustler, he would continue praying and supporting the church.
The DP spoke at Muthua-ini AIPCEA Church in Nyeri.
He took issue with politicians who criticised his numerous trips to churches. He said he goes to worship and thank God for the far "He has brought him".
"I have come a long way from a chicken vendor to the Deputy President and that is all because of the Almighty God. That's why I am always ready to attend and support the church any time I get an invitation," he said.
Ruto was with Nyeri Governor Mutahi Kahiga and a host of more than 20 MPs.
He, however, steered clear of politics, but warned his critics to be patient over his 2022 presidential bid.
"The public is busy watching the unfolding political scenario and keen to know who is working for them or not and who is delivering the promises made to Kenyans," Ruto said.
He reaffirmed Jubilee's commitment towards the implementation of the Big Four Agenda, noting that he and President Uhuru Kenyatta are working together.
"I want to assure you all that our leadership is keen on fulfilling the Big Four agenda on Health, Manufacturing, Food Security and Affordable Housing," the DP added.
Ruto was in Nyeri to attend the AIPCEA event dubbed Annual Holy Oil consecration following prolonged division. He said he and the President are ready to support the church.
"We are praying for the unity of this church which played a key role in the struggle for the independence, despite the many challenges on the way."
Legislators said Ruto is best placed to drive President Uhuru Kenyatta's Big Four Agenda even beyond 2022.
They downplayed divisions in the party, saying it was only a few elements that were hell bent on tearing it apart.