Registrar of political parties rejects Osotsi expulsion from party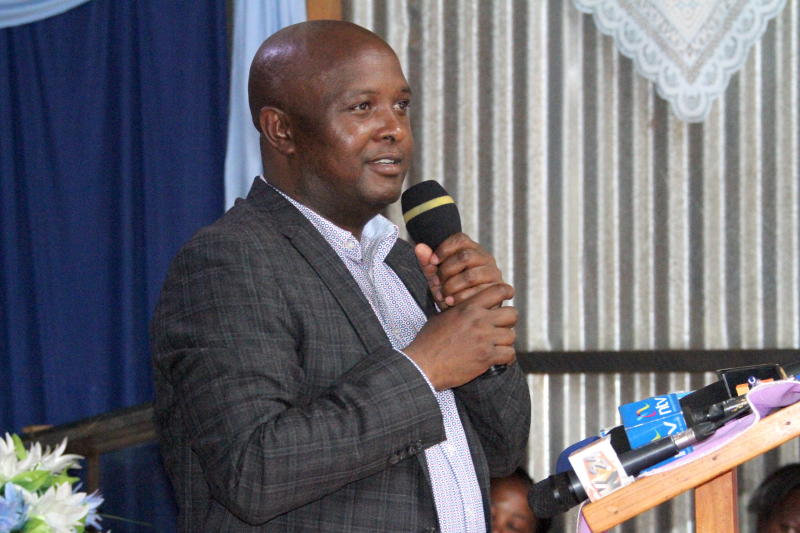 Registrar of political parties Ann Nderitu has stopped the expulsion of Nominated MP Godfrey Osotsi from Musalia Mudavadi's Amani National Congress (ANC) party claiming that there was no prove that internal resolution mechanism had been completed.
On Wednesday, at a Special National Executive Council (NEC) meeting ANC adopted the report of its disciplinary committee recommending the expulsion of the nominated MP Godfrey Osotsi over claims of misuse of the party's funds when he served as secretary-general before the 2017 General Election.
But in a letter to the party secretary general Barrack Muluka, Ms Nderitu declined to effect the ANC NEC Resolution to kick out Osotsi from the party.
She asked the Mudavadi Party to furnish her office with the requisite Internal Dispute Resolution Mechanism Proceedings which should include the correspondences between the party and the nominated MP.
"In order to take the necessary action as required by law and in line with section14(7)of the political parties act 2011, the party is requested to furnish this Office with the requisite internal dispute Resolution mechanism proceedings which should include the correspondences between the party and the honourable member," read part of the letter.
ANC had Ms Nderitu and clerk of the National Assembly to start the process of removing his name from the ANC membership register in a move that will see him lose his parliamentary seat.
Osotsi and the party is currently embroiled in a High Court case in which the nominated MP is challenging the appointment of Muluka as secretary- general in an acting capacity.
Osotsi welcomed the Registrar of political party's position and described the party's move an attempt in futility.
"The alleged expulsion is dictatorial and meant to intimidate me when we are awaiting the ruling at the High Court.
The legislator described the party's decision as irrational, dictatorial, intimidating and meant to injure his political career. "Their attempt is dead on arrival," said Osotsi