Appeal: Gideon urges leaders to boost fight against corruption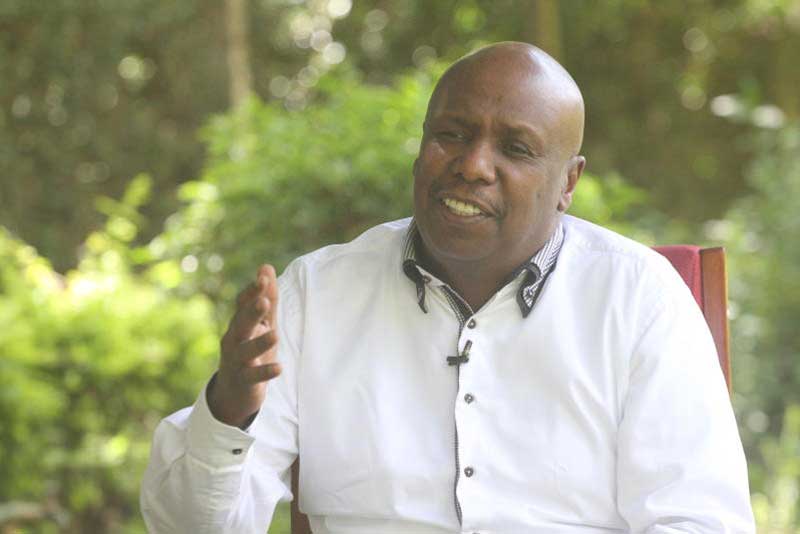 Baringo Senator Gideon Moi (pictured) has asked leaders to seize the goodwill of Kenyans to intensify the fight against corruption and bolster the handshake to unite all Kenyans.
In his new year message to Kenyans, Gideon said the handshake between President Uhuru Kenyatta and former Prime Minister Raila Odinga changed the country's landscape in 2018 and allowed for national healing.
"The March 9 handshake between President Uhuru Kenyatta and former Prime Minister Raila Odinga changed the landscape of the country as the two leaders taught us that as citizens of this great nation, selflessness triumphs over selfishness and personal ambitions."
The senator, who is also the Kanu national chair, noted that the handshake had set the country on the path of national healing and reconciliation following a divisive period after the highly contested election in 2017.
"The handshake was a momentous opportunity for the country as it set the nation on the trajectory of national healing, reconciliation," the Baringo senator argued.
National healing
He added: "2019 thus should be a fitting momentum in the fight against things that divide us as a country, impoverish our people and stagnate the growth of our nation."
He noted that the handshake had provided a platform for Kenyans to fight against negative politics. He challenged leaders to support the renewed fight against corruption and misuse of public funds.
"Leaders should seize the goodwill and support of Kenyans and ensure the country feels the impact of the full realisation of the fruits of the handshake, which include the continued fight against corruption by ensuring those tasked with public resources maintain fiscal discipline, stop wastage and pilferage of public funds," he added.
Gideon noted that though 2018 was a tough year, the Government's move to reinvigorate the fight against runaway corruption was impressive.
"As we come to the close of 2018, it is a moment to reflect on the things that shaped us as a country. It was a defining year for the country on two fronts – the unity of the country and the fight against corruption," he added.
He further urged the Government to address the myriad of challenges facing Kenyan farmers following a challenging year that was marred by delay of payments and worsening weather patterns.
Farmers' woes
"We should also not forget the challenges the Kenyan farmer faced by putting in place policies that will make his/her sweat in the blistering sun on the farm to count," Gideon added.
He urged Kenyans to maintain the spirit of patriotism in 2019.
"Let us make 2019 the year we will restore the sense of nationhood among Kenyans in our motherland."