ODM deputy leader Oparanya says 2022 plan involves fresh alliances, no 'cowards'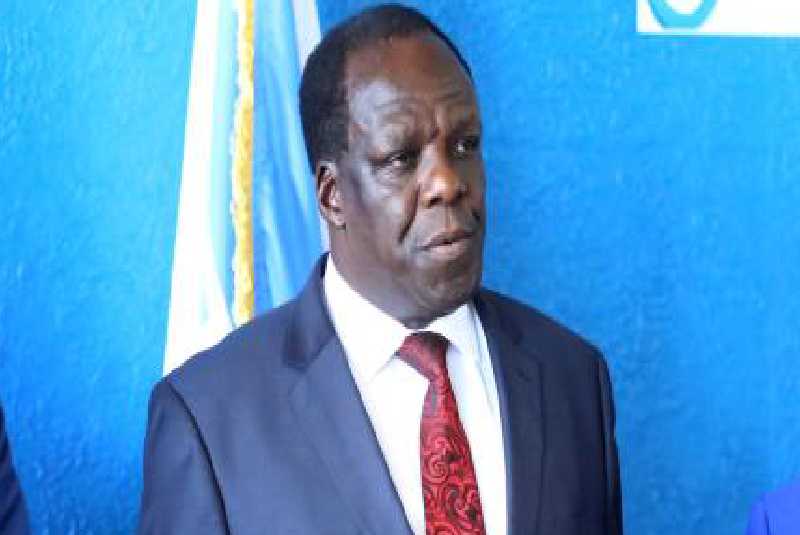 The Orange Democratic Movement (ODM) party will form fresh alliances with other parties and individuals ahead of 2022, Deputy Party leader Wycliffe Oparanya has said.
They will however not work with parties that formed National Super Alliance (NASA) coalition in the run-up to the last general election.
''We are not going to work with cowards again. Some people cheated us that we are together but when Raila went to Uhuru park to be sworn in they vanished in the thin air,'' Oparanya claimed
The poor show by the Nasa affiliate parties and their leaders affirmed that the alliance was ''only amorphous and rather existed on paper.''
Oparanya told Nasa Co-principal and Amani Coalition leader Musalia Mudavadi to stop hoodwinking Kenyans that the opposition was still intact.
''We have since crossed the bar. We are no longer interested in the opposition outfit called Nasa as it is not feasible anymore,'' Oparanya declared.
Mudavadi while officiating a fundraiser in Oyugis over the weekend, re-affirmed that he will awaken the opposition and make it more vibrant again.
The opposition has been shaky after the top two key leaders Raila Odinga and Kalonzo Musyoka got jobs abroad thus making them busy diplomats who may have little or no time for local politics.
This is why Mudavadi feels that he can now shoe horn the opposition into active politics of keeping he government in check so that no 'vacuum is felt.'
But Oparanya claimed there is no meaningful opposition that Mudavadi whom he described as 'a political coward' can offer.
''Some people just speak politics to be relevant but when prompted to be more proactive they recoil in fear,'' he claimed without naming reference.
He disclosed that ODM was now contemplating going it alone or probably forming fresh alliances ahead of 2022 but political circumstance will dictate as we head to 2022.
Oparanya said the party leadership will now concentrate on building the ground support through meetings before they conduct public rallies ahead of the 2022 General Election.
He said the party has been losing chances of grabbing elected posts because of joining alliances with other parties, who fields candidates in the same electoral turfs.
''It becomes difficult for us to win many seats when we merge, since some parties still field candidates in same areas where others are strong and end up competing themselves,' he added.
Going into 2022 and thinking of new alliances, these are areas they will have to re look at to address by all means, Oparanya told the press in interview in Kisumu.
He said the party was now discussing some of the recommendations by a task force it formed to look into what led to their dismal performance in the last general elections.
Members of the task force are Catherine Mumma (chairperson), Larry Gumbe, Irshad Sumra, Alfelt Gunda and Tony Moturi.
The team has visited all parts of the country, met and collected views from the ODM members on how best the party can win more seats and win Presidency, Oparanya said
Most of the aggrieved ODM members defected to fringe parties. Others won others failed, But now Oparanya said they are wooing them back to ODM fold.
This week, he said they will be meeting ODM leader Raila Odinga to discuss some of the issues arising from the Muma led task force as they refresh their actions toward 2022.
Among the issues that team looked at was the effects of the party's decision to remain in Nasa, which they found adds no value in the wake of the current political dispensation.