How MPs spend taxpayers' millions in search of comfort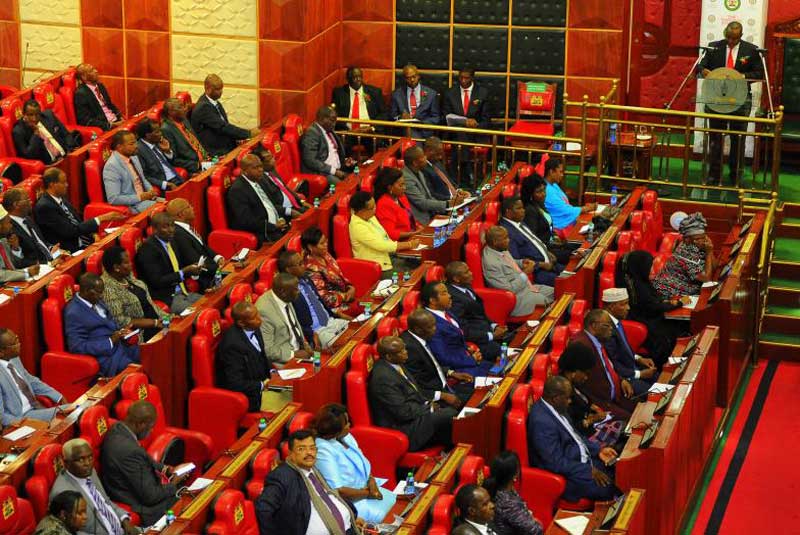 A House committee has spent millions of shillings on benchmarking trips to four foreign countries in search of improved food quality and other services for MPs.
MPs in Committee on Members' Services and Facilities has spent at least Sh13.6 million of taxpayers' money in per diems alone.
The committee chaired by Ezekiel Machogu Ombaki (Nyaribari Masaba) flew its members to the United Kingdom, India, New Zealand and Northern Ireland between March and August.
Six MPs travelled to the UK where each received Sh110,800 per day for five days they spent there studying how the assembly takes care of legislators.
Another six MPs flew to Northern Ireland for five days and pocketed Sh110,800 each per day as another four-member delegation went to India where each was paid Sh81,700 per day for nine days.
And in June, six committee members went for another benchmarking trip to New Zealand where the Parliamentary Service Commission (PSC) has capped per diem at Sh97,400 per day. The MPs spent seven days in New Zealand.
The committee has a five-member secretariat that is entitled to an average of Sh50,000 in per diem every day while out on duty.
An Economy class return ticket to UK costs about Sh140,000 while the same flight to India is about Sh100,000.
With flight, accommodation and other expenses factored in, the committee has spent close to Sh30 million of the taxpayer's money in pursuit of comfort for MPs.
On Wednesday, Mochogu tabled the fourth report of the committee amid protests from the House that they were not being implemented.
"This is the fourth report of the Committee on Members' Services and Facilities on a study visit to the Parliament of India from August 6 to 14," he told the House.
National Assembly Majority Leader Aden Duale protested at what he termed as "tabling of reports" which were never implemented.
"I have watched him (chairman) for the last few months and he has only been tabling study tour reports. I confirm that these study tours have not helped change the services and welfare of members," said Duale.
Duale said services in Parliament's restaurant had not changed since he joined Parliament in 2007.
"The mandazis are still the same. The tea is still the same. The tea was Sh80. The chairs are the same. They have not even changed the colour and the gadgets. So, we need to discuss these reports and study tours. The committee is doing very good study tours," he added.
He added: "These tours should translate to better services. The only thing that has changed in the 10th Parliament, and Hon Mbadi can attest to this, is that the price of tea was Sh80 and is now Sh100. The quality has not changed. Whatever you learn outside should be implemented."
He said PSC should outsource catering services as part of efforts to improve the quality of food served to MPs.
"We must outsource this restaurant. Give it to one of the renowned brands. They can do better," said Duale.
The committee wants PSC to hire professional chefs comparable to those hired by five-star hotels in Nairobi.
The reports further recommend construction of two more cafeterias on the ground floor of the Red Cross building.
The MPs want a total overhaul and renovation of the current Kitchen, restaurant, bar, still room and members' lounge.
The MPs also want PSC to consider developing a training plan for catering staff based on the proposed skills audit, and attachment for catering staff in five-star hotels.
They also want commission to consider setting up a second gymnasium on the ground floor in the new wing of main Parliament Buildings by taking up part of the area reserved for parking and utilising it as a temporary gym pending completion of the multi storey building.
The MPs also want PSC to expedite implementation of the approved policy allowing MPs to enrol in a gym of their choice.