Former ambassador cries foul after appointment to Meru Municipality board fails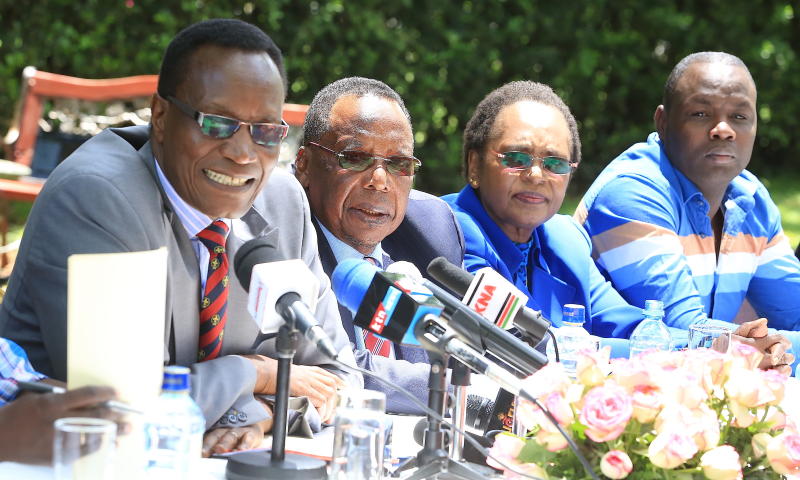 Kalimi Mworia, former Kenyan ambassador to the Netherlands and Czech Republic who was appointed to sit on the Meru Municipality Board has cried foul after she was rejected by the assembly.
The Economic, Land and Physical Planning Committee rejected her, saying she had not presented the Ethics and Anti-Corruption Commission, Higher Education Loans Board and Directorate of Criminal Investigation clearance forms.
But Mrs Mworia has come out to protest her rejection, saying she had forwarded the clearance forms to an official at the county government to deliver to the committee, as she had an urgent appointment with a doctor in India.
Mworia who was the first candidate to be vetted on August 6, before she left for India on August 7.
"I had scanned and emailed the EACC, KRA, Helb and DCI clearances and emailed to the county government. I had all the needed documents and undertook to bring the originals to vouch for their authenticity once I came back to Kenya," said Mworia.
Committee chairman Kithinji Ringera and nominated MCA Karimi Njeru said they would consider her again if she is "re-appointed" by Governor Kiraitu Murungi.
Mworia, who was part of a team that included Jimnah Mbaru that helped restructure the Nairobi City Hall between 2000 and 2001, said she was willing to serve in the board.
She holds a degree of Education Sciences from Makerere University, Kampala, and a Master of Arts in Education Psychology and Counselling from Columbia University, New York.
But nominated MCA Karimi Njeru on Monday said she still opposes the list as it did not include a representative of the ethnic minority.
Ms Njeru said about 30 per cent of residents were composed of ethnic minority of the Municipality and include Nubians, Kikuyus and others.
"The ethnic minority in Meru municipality play a crucial role in the social-economic development of the area and should be represented in the board. There is also the issue of exclusion of those living with disabilities and the gender representation," said Njeru.