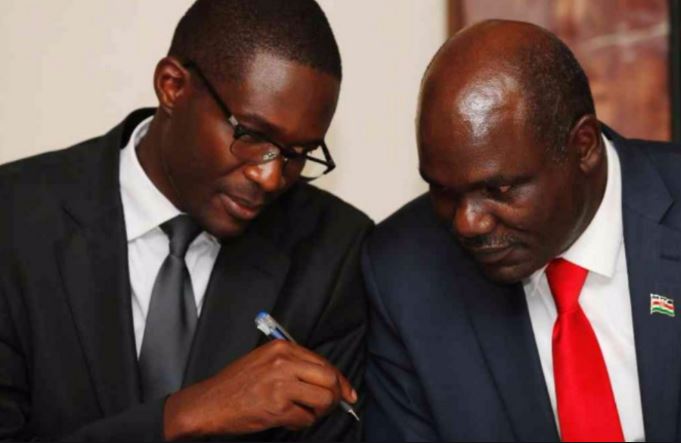 Embattled electoral commission Chief Executive Officer Ezra Chiloba now wants the chairman jailed for six months for obstructing his resumption of duty.
Mr Chiloba told the Employment and Labour Relations Court, that IEBC Chairman Wafula Chebukati and commissioners Abdi Guliye and Boya Molu are in contempt of court by purporting to send him on another three month's suspension.
"Their conduct of sending the CEO on further three months suspension in effect removes him from employment and is without any basis in law, malicious, high-handed, capricious and calculated to injure him," said his lawyer Andrew Wandabwa.
Mr Wandabwa argued that Chiloba stands to suffer immeasurable prejudice and irreversible violation of his constitutional rights unless the court intervenes not only to protect him but also to ensure court processes and orders are not in vain.
Justice Stephen Radido last week ruled that Mr Chebukati did not follow the right procedure when he sent the CEO for three months compulsory leave on April 6 and ordered that he be allowed back to work.
Read More
The judge further restrained the chairman and the commissioners from blocking Chiloba from resuming office or doing anything that will hinder him from carrying out his duties.
The judge said, the court was not concerned about the reasons given by Chebukati for the suspension but rather the process used in arriving at the decision to send Chiloba on compulsory leave.
However, before the CEO could resume office, the chairman issued another memo suspending him for a further three months to allow audit of procurement processes.
Wandabwa submitted that the decision was an attack on the court's authority and wants Chabukati and the commissioners summoned within 30 days to explain why they should not be committed to civil jail.