Three in line to replace Joseph Kinyua as Head of Public Service and Secretary to the Cabinet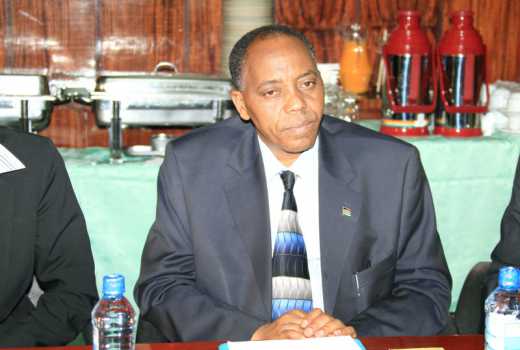 Three senior civil servants are top contenders in the race to replace Joseph Kinyua as Head of Public Service and Secretary to the Cabinet when he retires.
Mr Kinyua's term was renewed in January, and he is expected to exit in the next few months for retirement and health related issues, according to a source.
According to highly placed sources, State House Chief of Staff Nzioka Waita, his deputy Njee Muturi and Kinyua's deputy Wanyama Musiambo are among those likely to take up the position, which basically is in charge of all staff working for the national government.
Prior to his appointment to State House, Mr Waita was in the corporate world as one of the senior managers at Safaricom before he was plucked to head the Presidential Delivery Unit (PDU).
Muturi was the solicitor general before he was appointed to deputise Waita early this year, while Musiambo boasts a long experience in the civil service, rising from being a District Officer in the 90s to Rift Valley regional coordinator before his appointment as deputy head of public service.
Kinyua, a workaholic and a career civil servant, the former Treasury PS for a decade was first appointed as Chief of Staff and Head of Public Service by President Uhuru Kenyatta in 2013.
However, the position of Chief of Staff was dropped from his portfolio in January and taken over by his former Deputy Nzioka Waita.
During his earlier appointment in 2013, Kinyua coordinated Cabinet affairs and programmes, headed the civil service as well as heading operations of the entire government.
But in March 2016, President Kenyatta appointed Waita as the deputy Chief of Staff at State House in charge of the Presidential Delivery Unit.
"All the three have realistic chances of clinching the position, but Muturi stood more chances given his long working relationship with the President," said a source.