Budalang'i residents protest over arrest of MP Raphael Wanjala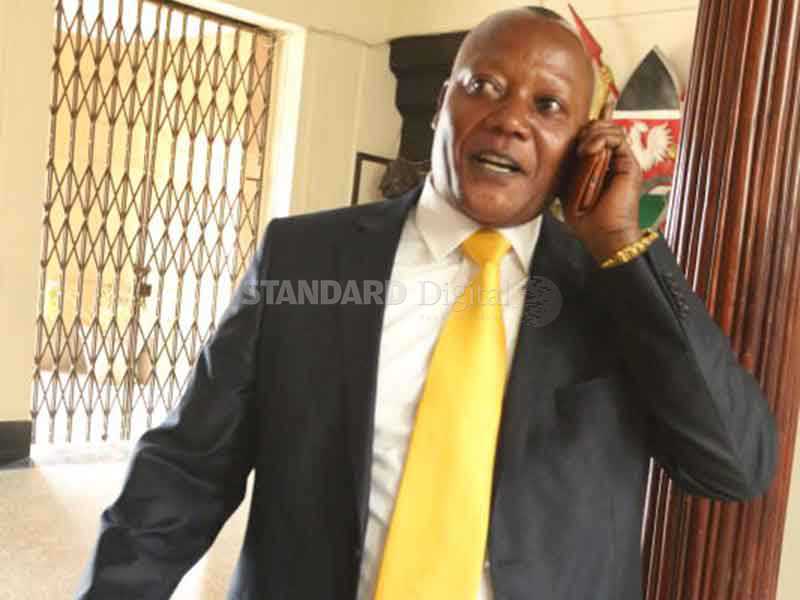 The protesters demanded the release of Raphael Wanjala, who was arrested by Flying Squad officers in Kisumu on Saturday evening. The MP was accused of barring his predecessor, Ababu Namwamba, from inspecting the construction of Sigiri bridge on Friday last week.
Ababu had accompanied Transport and Infrastructure Chief Administrative Secretary Chris Obure to inspect the bridge, which is almost complete, but youths barred him from disembarking from his chopper.
Carrying placards
Hundreds of constituents led by Bunyala South ward representative Casper Juma walked from Mau Mau to Sigiri bridge, carrying placards.
Their attempt to meet Bunyala Deputy County Commissioner Titus Kilonzi were thwarted by police. They accused the former MP of trying to belittle Wanjala. Mr Juma asked why Wanjala was not informed about the visit.
Former MP
Juma said Ababu should have been the one arrested for the chaos that resulted.
"There is no link between Foreign Affairs and Roads. Ababu's presence was meant to belittle Wanjala," claimed Juma.
Mr Namwamba disembarked from the helicopter, but residents stopped him from accompanying Dr Obure to inspect the bridge. The helicopter that was carrying Obure and Namwamba was pelted with stones.
Police used teargas to disperse the youth who vowed that Namwamba would neither address them nor inspect the bridge. Namwamba refused to comment on the incident.