Desist from sideshows, NASA legislator tells Raila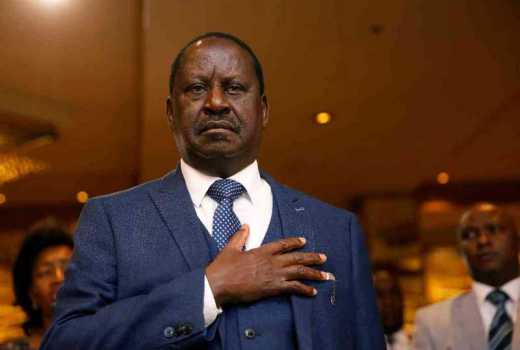 A Member of Parliament (MP) affiliated to the National Super Alliance (NASA) has asked Opposition leader Raila Odinga and President Uhuru Kenyatta to sit down and find a solution to move the country forward away from destructive politics.
Matungulu MP Stephen Mule now wants NASA to take up its role in oversighting the Jubilee Administration and its leader Raila to initiate talks with President Uhuru.
Speaking during an opening of a new dining hall at Matungulu Girls Secondary School, Mr Mule who was elected on a Wiper ticket, maintained that NASA is currently engaged in sideshows which must stop to move Kenya forward.
"I want to urge the Opposition in this country that days, time is ticking on…you need to get serious and do the work you have been elected to do by Kenyans. Sideshows will not help us. My party leader, Raila Odinga you have an agenda for this country but the foot soldiers in Parliament cannot continue walking out of Parliament.
"I am very clear in my mind - if you can't change the situation, you must get a solution to move forward as a country. If we don't speak the hard language, we will all perish.
"I have been quiet since August, honeymoon is over. The young people need a better future and don't require sideshows. If this country did not burn on January 30, it will never burn.
"Raila you have something on the table for this country, Uhuru you have something for the country…sit down as soon as possible to move this country forward," Mule concluded.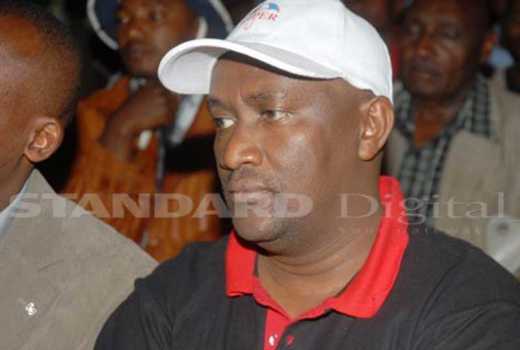 Political activist Miguna Miguna on Sunday unloaded on his NASA counterparts in a surprise attack.
Dr Miguna claimed that NASA strategist David Ndii and NASA CEO Norman Magaya were secretly working with the Jubilee regime to scuttle Opposition's plans.
Miguna alleged that the two NASA chiefs were working with the Government to disrupt National Resistance Movement's (NRM) activities.
The fiery lawyer stated that Dr Ndii was opposed to the 'swearing-in' of Raila Odinga on January 30, and threatened to leave the Opposition outfit.
In the scathing remark, the self-proclaimed NRM general accused Mr Magaya of being a Jubilee sympathizer who worked with Nairobi County Governor Mike Sonko in an attempt to revenge against the former Prime Minister.
"Norman Magaya is actively working for Jubilee. He took Sh30m to withdraw the petition against Sonko in retaliation for his failed nomination to IELA. He had vowed to "revenge against Raila" after that. H.E. Railla Odinga himself told me about it.
"Ndii opposed the swearing in and threatened to lead a walkout from NASA of Kalonzo et al. Ndii shouted at me and made the threatens in person in my house. Now that their schemes have flopped, they have conspired to sabotage the NRMKe," read part of Miguna's note.
Miguna further said that he has never been invited by Ndii, head of People's Assembly Organising Committee, to participate in the People's Assembly process since he (Miguna) moved to Opposition's camp.
"David, you have been leading the People's Assembly process. You have never invited me to any of your events. You have never informed me about any of your events. And I have never interfered with that process.
On Saturday, Miguna announced NRM's 'Big 5 Agenda' items.
Responding to President Uhuru Kenyatta on Twitter, Miguna said the Opposition intends to deliver; electoral justice, reclamation of Raila's victory of August 8th, 2017, and overhaul of the Independent Electoral and Boundaries Commission (IEBC).
The fierce Government critic said NRM also intends to create a credible voters register and protect the Judiciary and the Constitution.
To fight drought, involve communities
According to the latest information from the Meteorological Department, rainfall will be poorly distributed in April, May and June, and this will have a serious impact on agriculture