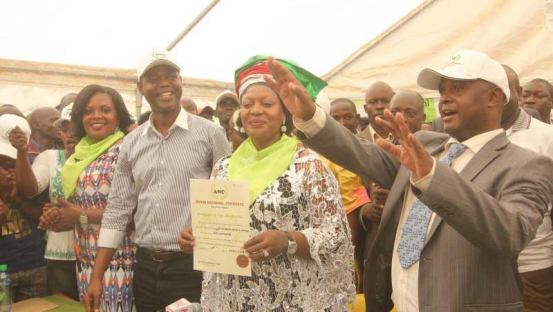 Nominated Senator Elizabeth Ongoro has blamed her woes on some unnamed "cartels" within the Orange Democratic Movement (ODM), who she accuses of pushing her out of the party.
Ongoro defected to Amani National Congress (ANC), accusing the elements in ODM of frustrating her bid to contest the Ruaraka seat.
"The decision to have me barred from contesting in Ruaraka was made a long time ago. The disciplinary committee could not absolve me from the chaos, imposed a fine of Sh1 million on me and in the same breath asked me to consider going to a different constituency with just nine days to nominations," she said.
"ODM has cartels – people who sit in the middle of the night to decide who gets the party ticket for which seat and in what part of the country. This has had negative ripple effects on ODM and it is high time this changed," added Ongoro shortly after being welcomed to her new political party by ANC Secretary General Godfrey Osotsi.
She said she had made two formal complaints to the ODM leadership regarding violence targeting her.
"In September last year, I made the first formal complaint regarding threats of violence that were targeting my person. Then I made another one some time in December. So, it is a little surprising that I have been the victim here," she said.
Osotsi said ANC leader Musalia Mudavadi was pleased to have Ongoro in the party, and should have been there to receive her had it not been for a more pressing matter that had come up.
"She now becomes ANC party's sole candidate for the Ruaraka parliamentary seat and we believe she will deliver the seat to ANC," he said.