More State agencies launch probe into Kidero Foundation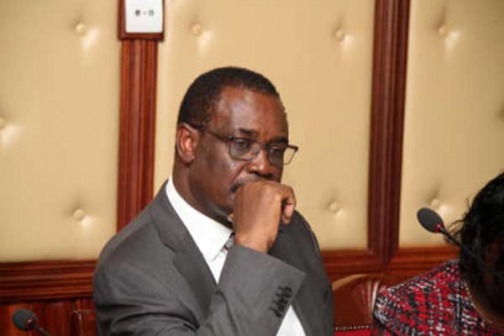 The Nairobi Governor is under intense pressure after more government agencies moved in to investigate the Evans Kidero Foundation.
The Ethics and Anti-Corruption Commission, the Directorate of Criminal Investigations and the Asset Recovery Centre are investigating the charitable organisation after the NGOs Co-ordination Board chairman Fazul Mohammed deregistered it.
Kenya Revenue Authority (KRA) has sought documents from the NGO to ascertain if there was tax evasion.
"Kindly provide us with audited bank accounts and returns that have been submitted by the Evans Kidero centre. These should cover the years 2011-2015," J. Kiuvu for commissioner investigations KRA wrote to Fazul in a letter dated January 26.
The CBK through its arm of Banking Fraud Investigations head Ngatia Iregi, said it is inquiring allegations of malpractices leveled against the foundation after they were requested by the NGO.
The governor on Friday secured court orders to stop the de-registration pending the hearing and determination of the case.
Through lawyer Willis Otieno, Dr Kidero filed an application for leave to institute judicial review proceedings against the NGOs Co-ordination Board.
Justice George Odunga granted the lawyer leave to challenge the decision of the NGO Board having proven a prima facie case that the Board may have violated the governor's rights and did not follow due process in making the decision.
The parties will go to court on March 13, for further directions on the hearing of the case.
Kidero has attributed the decision to clamp down on his foundation to politics of Nairobi gubernatorial contest.
"This is all mischief by the Non-Governmental Organisations Coordination Board and their decision is juvenile and illegal. This is purely political witch-hunt and we have since sort reprieve in court," he said.
The governor accused the board of violating the law saying the Fair Administration Act provides for financial penalties for non-compliance and not deregistration.
"In any case, we were not given fair administration with the board having ignored our returns which we filed by January 31. Again the board had claimed we have transacted Sh2.7 billion but they are unable to prove it," Kidero said.
He further argued that the NGO did not hold a full board meeting before making the decision and accused Fazul of acting in bad faith. The Foundation is accused of failing to submit audited financial reports among other claims.