NCIC to cooperate with county governments to combat hate mongers ahead of Kenya's 2017 election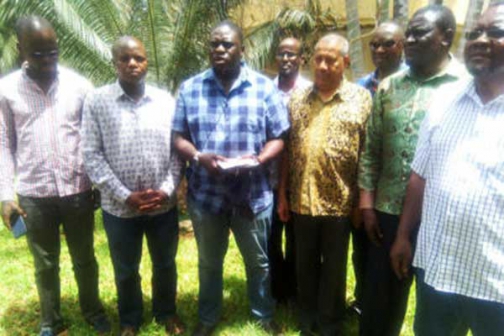 A joint committee of the National Assembly and the State has said it would work closely with the National Cohesion and Integration Commission (NCIC) and county leaders to stop hate mongers and inciters from causing violence during the electioneering period.
Chairman of the Joint Parliamentary Committee on Cohesion and Equal Opportunity Johnson Sakaja said MPs were happy that Lamu County which experienced violence in 2014 has made commendable progress in its efforts to achieve cohesion among communities living there and commended the local leadership.
Speaking in Lamu when he met Governor Issa Timamy, Sakaja said the team would table its report on the state of cohesion in the country ahead of the August 8 general election to ensure measures are put in place to achieve peaceful polls.
"This time round Parliament and the NCIC will not sit back and watch as divisions are being soared in the country. We are going to give our report on the state of cohesion in the country after touring various counties," Sakaja said.
He said the team had already toured Marsabit, Isiolo, Laikipia, Tana River and Kilifi counties and was headed to Kakamega and Nandi counties next week.
NCIC commissioner Joseph Nasongo said the commission would employ two cohesion monitors in every county by end of next month to ensure hate mongers are identified and prosecuted.
"We will provide the cohesion monitors with gadgets that will capture both voices and pictures to ensure they are successfully prosecuted," said Dr Nasongo.
The commission will also engage five cohesion champions in every county to work with government agencies to promote cohesion in the country.
He explained that the commission was currently prosecuting 24 active cases of hate speech and incitement and expressed hope it would secure convictions.
He commended the Lamu county government for promotion fairness in the employment of communities living in the county.
"Lamu County has managed to employ members of 26 communities and the community with the highest numbers commands 32.9 percent which is commendable," he added.
Governor Timamy who was arrested and detailed for nearly a week without being charged during the Mpeketoni terror attacks in mid-2014 said local leaders have agreed to ensure the county remained violence free during the election.
Government officials had first blamed the violence on local politicians leading to tension among local communities in the county.
"Leaders have agreed to ensure that Lamu remains a violence free county. We are not going to allow politics to divide us despite our different political ideologies. We are not doing to take peace for granted but instead we should cultivate and nourish it," Timamy said.
Governor Timamy commended the efforts by members of the national assembly, the State and NCIC for assessing the state of cohesion as the country approached the elections to ensure necessary measures are put in place to stop violence.
How a marriage crumbled because of suspicion
A wife suspected her husband of cheating on her with their maid. Given that this issue disturbed her so much she planned to set a trap on her husband so that she could have the ground to level his accusations.