Raila appeals to the Luo to stick with Joho and ODM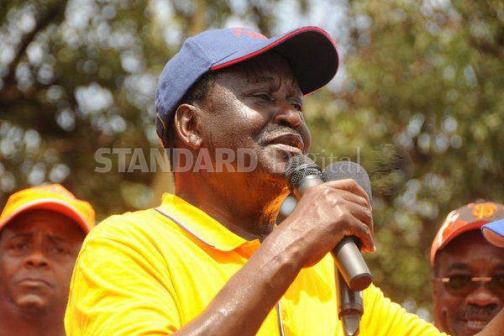 CORD leader Raila Odinga has advised the Luo community in Mombasa to remain united.
He urged local leaders to resolve issues amicably to avoid being divided over petty political differences.
He said there was nothing wrong with people disagreeing over issues, provided they unite and vote for his party's candidate in the August 8 General Election.
"There is nothing wrong with disagreeing in principle over political issues, but that should not bring division among yourselves, because after all you are one family," said Raila, who asked the community to support ODM candidates.