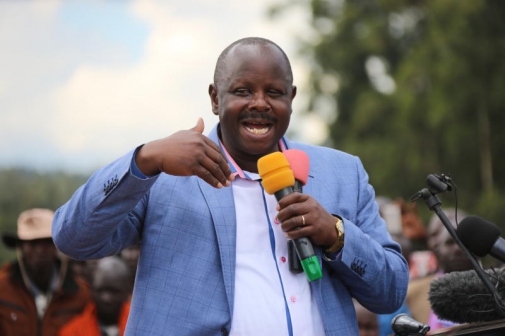 Governor Isaac Ruto has denied claims that his Chama Cha Mashinani (CCM) party was buying IDs in a bid to interfere with voter registration.
The governor dismissed the claims as mere propaganda meant to fight him politically.
Mr Ruto threatened to sue County Commissioner Bernard Leparmarai for linking his party with an illegal activity.
"I will not take the allegations lying down. The county commissioner, who is also threatening county administrators, should be ready to answer this in court," he charged.
Speaking to the press in his office, he accused Mr Leparmarai of interfering in his party's affairs.
Read More
"I have instructed my lawyers to begin the process so he can stop his chiefs who are currently going around stopping CCM membership registration."
He claimed two chiefs had destroyed CCM membership registration forms in Chepalungu and roughed up CCM party officials.
"We cannot work like this. A few people cannot intimidate others who do not share their ideologies. We demand respect and our democratic rights must not be interfered with," he said.
Meanwhile, police are investigating allegations of mass importation of voters to Kapkugerwet ward in Ainamoi constituency.
Speaking after some aspirants contesting the ward seats stormed his office, Kericho East Deputy County Commissioner Joshua Marete warned politicians against election malpractices.
"We are going to treat the allegations seriously," he said.
Mr Marete added that they would plant undercover officers at the Independent Electoral and Boundaries Commission offices as well as interrogate suspicious individuals seeking to change their polling stations.