Governor Alfred Mutua launches movement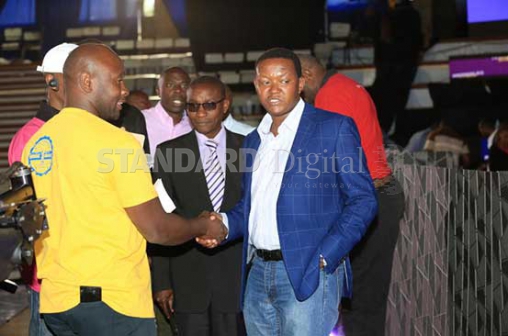 Machakos Governor Alfred Mutua has launched the Maendeleo Chap Chap Movement.
Dr Mutua said the movement will focus on promoting socio-economic growth in the country. Addressing the movement's delegates from all 47 counties in Nairobi, Mutua complained of the country's "tribal-driven politics".
He said his new political outfit's main agenda was to usher in consciousness about leadership and to rescue Kenyans from political slavery that they have been conditioned to.
"Tribalism is not a way of life but has been institutionalised by our political class to become a reference for our interactions," he told the delegates at Bomas of Kenya yesterday.
He went on: "Maendeleo Chap Chap is ushering in a new consciousness that says, it does not matter where you were born or what your parents background is, you are first and foremost a Kenyan."
The county chief added that the new outfit will have a national outlook.
"Chap Chap is a people-centred movement and today is a day for Mwananachi. Politicians, elected leaders, are very important and I will soon be holding a special forum for them, as we make a major announcement," he said.
Mutua has a strained political relationship with Wiper Democratic Movement leader Kalonzo Musyoka and he is expected to defend his seat on the new party in the 2017 General Election.
The governor said he would popularise the movement across the country in a bid to achieve national unity and development.
The Machakos County boss said a majority of the current political leaders were not interested in promoting economic growth instead were engaged in impoverishing their electorate to keep them vulnerable to political manipulation.
NEGATIVE POLITICS
He accused some political leaders for incessant politicking without offering services which they were elected to do.
And he accused his political opponents of fanning negative politics that do not add value to the electorate.
"The last problem we face is politics of poverty. These are politics where instead of uniting the country we engage in the behaviour of dividing our nations in power-seeking machinations, bad-mouthing our country, engaging in hate speech, tribalism and inviting a Kenyan to rise up against another Kenyan," he said and promised to make a major political announcement soon.