President Uhuru, Ruto's thanksgiving rally at Afraha ill-timed, Wetang'ula declares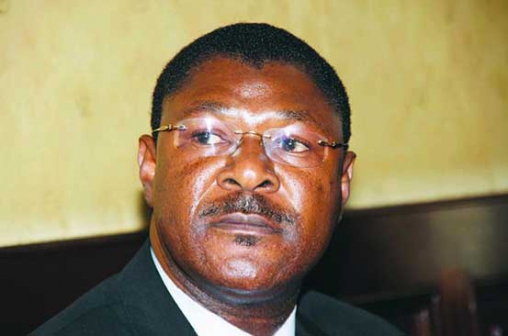 CORD co-principal Moses Wetang'ula has termed yesterday's thanksgiving at Afraha Stadium in Nakuru ill-timed.
He said Kenya is still polarised following violence that hit the country after the 2007 General Election, therefore the timing of the rally was wrong.
The Bungoma Senator said President Uhuru Kenyatta and his deputy William Ruto should have instead organised a more inclusive peace meeting to promote healing and reconciliation among all Kenyans.
Forgotten IDPS
"The thanksgiving rally is not a priority. We expected the two to call a gathering of leaders from the political divide for an all-inclusive prayer meeting to unite Kenyans," Mr Wetang'ula said.
He said a huge number of Kenyans affected by the post-election violence are yet to be compensated.
Wetang'ula, who was speaking in Malava, Kakamega County, during a meeting in aid of boda boda operators, pointed out that only a section of leaders were invited to the Afraha rally.
The Bungoma Senator said he failed to understand why all those who faced charges at the ICC gathered in Nakuru to celebrate.
"If you win a case, you win it against somebody. In this case, whom is it that they emerged victorious over?," he asked.
He added that all victims of the violence should be compensated regardless of where they come from.
Kakamega Senator Bonny Khalwale echoed Wetang'ula's sentiments, saying there was nothing to celebrate at this point in time.
He questioned the rationale for holding such a rally yet victims of the violence are still crying out for justice and are yet to be compensated.
He explained that a meeting of all leaders would have played a key role in the healing process.
At the same time, Wetang'ula said Uhuru and Ruto should not castigate Opposition leader Raila Odinga for his remarks that justice is yet to be achieved.
"The Opposition is just saying the truth. Victims of the violence are yet to get justice. The Head of State should not speak ill of the Opposition," he said.
Raila has criticised Uhuru and Ruto over their rally saying calling for a rally to celebrate the dropping of charges was like dancing on the graves of victims of the post-election violence.
Jubilee leaders have dismissed Raila's criticism of the ICC decision to dismiss the cases against the Deputy President and journalist Joshua Sang. They said Raila is so greedy for power that he would do anything to get into State House.
They also said Raila wanted to fix them at The Hague so that he could get an easy time in next year's General Election.
Wetang'ula reiterated that he is still in the race to State House, maintaining that he is unstoppable.
"I am the best bet for the presidency of this country," he reiterated.
The Ford Kenya leader also held other meetings in Kiminini and Tongaren constituencies. Khalwale said they are hoping that Amani National Congress leader Musalia Mudavadi will join CORD.