Raila accuses IMF of endorsing false figures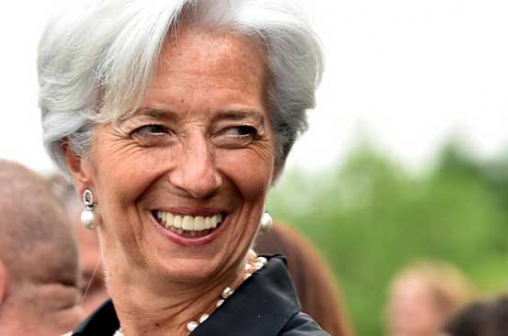 CORD leader Raila Odinga has kicked off a fresh storm over payments of Eurobond proceeds, and accused the International Monetary Fund (IMF) of endorsing fraudulent government figures that explain how the remittances were spent.
Raila, in a letter seen by The Standard on Sunday, addressed to the Managing Director of IMF Christine Lagarde, questions why IMF reports tally with Kenya Government reports.
Said Raila in the letter; "You may be aware that Kenya issued a sovereign bond in the Eurodollar market in June 2014 which raised US$ 2.83 billion, and that the fate of part of the proceeds is the subject of considerable public concern in Kenya."
He said there were no visible infrastructural projects on-going which the government claims the proceeds were used to finance. Furthermore, he took issue with how the IMF had presented data related to the Eurobond.
Clarification on anomalies
"We are intrigued by the IMF backdating the entire Sh176 billion to FY 2013/14 while the Government has only backdated Sh33.6 billion.
Moreover, the actual deficit financed in 2013/14 itself is not adjusted, the accounts are balanced by adjusting "net domestic financing" downwards from Sh201 billion reflected in the Government's account to Sh62 billion," Raila says in the letter.
Both the IMF and the government seem to have accounted for the money by reducing the domestic financing instead of increasing the foreign financing kitty. He adds, "We are seeking from you, on behalf of the Kenyan people, clarification on these anomalies and inconsistencies.
This is a matter of great public interest and concern and we would appreciate very much a public statement from the IMF."
In the letter, Raila questions IMF's sincerity in helping unveil the beneficiaries of the proceeds of the Eurobond in its latest report published in March titled: "IMF Accounting Treatment of Kenya Sovereign Debt Proceeds (IMF Country Reports No. 16/85 March 2016)."
Raila reminds the IMF boss that he had written to the Jubilee Government seeking full disclosure on the matter but had received no response. Instead, "the Government has provided documentation whose authenticity experts have questioned."
"The Director of Public Prosecutions Keriako Tobiko initiated a corruption investigation that initially concluded that no crime was committed, only to turn around and re-open the investigation when the authenticity of the documents provided by the Government was called into question. A special audit commissioned by Parliament has been delayed time and again, which we understand is due to non-cooperation," the letter adds.
The timing of the letter coincides with this year's IMF Spring Meetings events that will take place in Washington DC from Tuesday to Friday this week. Discussions leading to the new IMF lending agreements were held in Nairobi between December 2 and 15, 2015.
The IMF mission met with Cabinet Secretary to the Treasury Henry Rotich, Central Bank of Kenya Governor Patrick Njoroge, as well as other senior government officials.