Jubilee weighs options after JAP's poor show in Rift Valley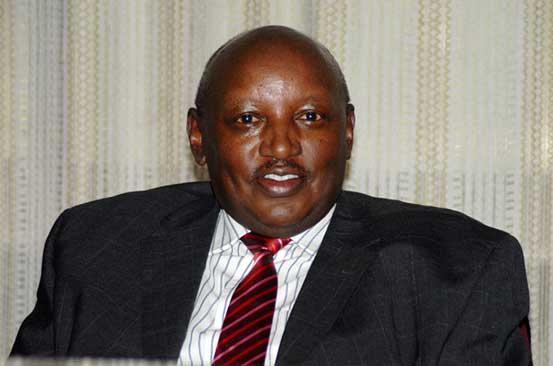 NAKURU: The Jubilee Alliance Party (JAP) was hurriedly dropped as President Uhuru Kenyatta and his deputy William Ruto's 2017 political vehicle because it was unpopular in the populous Rift Valley region.
A committee appointed to steer the process of uniting Jubilee parties under one outfit resolved to abandon JAP midway after Ruto's backyard failed to warm up to the idea.
Even then, it has emerged that each side in the Jubilee coalition – The National Alliance (TNA) and United Republican Party (URP) – is doing its best to outwit the other in managing the process of forming a new outfit to be used by the President and his deputy.
The URP side is pushing for the formation of a number of parties, one of which would be picked as the vehicle for the two coalition leaders.
According to Marakwet East MP Kangogo Bowen who is a close ally of the Deputy President, the coalition would front more than four political vehicles to be discussed at the National Delegates Conference (NDC) slated for December.
Bowen said the move is aimed at giving members an opportunity to participate in choosing s party to be used by the Jubilee leaders in the next polls.
"We are organising the NDC in December and that will be the platform where we shall hear from our members regarding the ideal political party for Uhuru and Ruto," he said.
But the TNA side also wants to present a number of parties that were registered early this year by some of the President's allies.
The JAP outfit fielded its maiden candidate during the Kajiado Central by-election, Patrick Tuitui, who lost to ODM's Memusi ole Kanchori. The party later sponsored Ferdinand Waititu to run for the Kabete by-election which he won.
However, JAP became difficult to sell in the Rift Valley owing to reservations from local MPs, who said they wanted a political vehicle that could be embraced by everyone.
In the end, their tough stand pushed their Central Kenya counterparts to drop the party in favour of a new political outfit.
Drawing board
Last week, Chuka-Igambang'ombe MP Muthomi Njuki, a member of the Alliance Party of Kenya, argued that they had to go back to the drawing board because JAP had an advantage over other parties.
"JAP is an existing party and it made no sense collapsing other parties into it," said Njuki.
It is, however, not clear which name the new outfit will take because some have proposed Jubilee Party of Kenya while others want it called Jubilee Alliance, among other names.
"All constituent parties will converge at Kasarani on December 18 for the launch of the new party but the process will start in two weeks when all senators, governors and MPs will go for a retreat, followed by another meeting of all MCAs in Nairobi," said leader of Majority Aden Duale.
The National Steering Committee co-chaired by Meru Senator Kiraitu Murungi and former Cabinet minister Noah Wekesa announced that they were dropping JAP for the Jubilee Party of Kenya (JPK) after a closed-door meeting at the party headquarters last week.
URP legislators are said to have objected and insisted they wanted more than one party to be fronted so that the National Delegates Congress would have the final say in deciding which party to adopt.
The National Steering Committee had unveiled a plan that would see all parties in the ruling alliance wound up by December this year to join JPK. But in an interview with The Standard on Sunday, Bowen said they will front a new party, the Jubilee Democratic Party (JDP), besides JPK.
'Jubilee' tag
The legislator explained that even as members are entitled to raise suggestions on party names, it is important to maintain the "Jubilee" tag in any party that shall be formed.
"We do not want to lose the Jubilee tag because that is what defines us," he said.
The formation of JAP got a cold reception in the Rift Valley right from the start. And even though the Deputy President was been vocal in marketing it, local leaders were reluctant to popularise it.
Bomet Governor Isaac Ruto, MP Zakayo Cheruiyot (Kuresoi), Alfred Keter (Nandi Hills) and Johanna Ng'eno (Emurua Dikir) claimed JAP was a TNA ploy.
The Bomet governor had indicated he is working on the formation of a new political party and would not be joining JAP, which he said was a TNA plan to dominate the Rift Valley.
Aldai MP Connelly Serem lauded the move to have an alternative party saying there is need for Jubilee to adopt an outfit widely accepted.
He said a number of legislators were not happy with JAP but had not opened up to express their views.
"There have been complaints from different quarters about JAP, with members at the grassroots saying they are not comfortable because they were not consulted. I believe that with the current intentions, they will be satisfied," he explained.
But, the Nandi Hills MP termed the move irrelevant, saying there are more pressing issues that the ruling coalition had to iron out before thinking about the politics of 2017.
"We have issues of corruption, financial crisis, unemployment, the ICC case against Ruto and Joshua Sang, just to mention a few," he said.
He added: "How can we be talking about new outfits when the people are angry over the difficult economic times? Kenyans want answers on how to place food on their table and not talk about parties."
Pressing issues
Keter noted that President Kenyatta and his deputy should focus their energies on fighting corruption and providing solutions to employment than paying attention to re-election and party issues.
According to the steering committee, all parties in the Jubilee coalition must be deregistered by December. But this position has been met with stiff resistance from a section of affiliate parties.
Keter said: "We can't be forced into one party without consultation."
Kanu Secretary General Nick Salat dismissed the order to wind parties before the end of the year, saying the independence party will retain its identity.
"We have no intentions whatsoever of closing shop as Kanu. They should instead join us so that we can strengthen the party that has withstood the test of time," said Salat.
He said the current government is taking citizens for granted by the manner in which they change parties to suit their own interests.
He said the Uhuru administration should focus on reviving the economy which he said is currently on its deathbed.
"Shifting Kenyans from one party to another is a joke. Jubilee should instead give priority to the interests of Kenyans," he said.
KFS urges golfers to plant trees
Kenya Forest Service Deputy Director (Finance) Anastasia Muasya said this while officiating at the Eldoret Golf Club last Saturday during their golf tournament.