ODM should welcome back former members, Ababu Namwamba says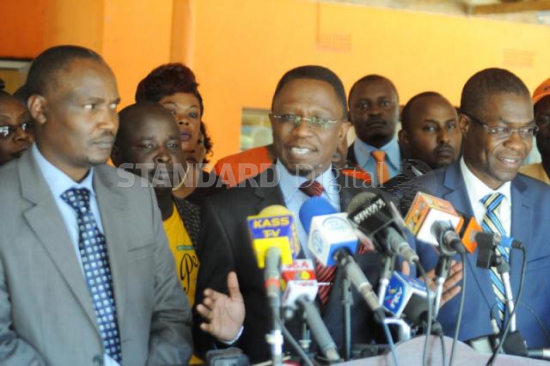 Orange Democratic Movement (ODM) party Secretary General Ababu Namwamba says former members should be allowed back into the party.
Some party members left the party following dissatisfaction on how nominations were carried out before the 2013 General Election.
The Budalang'i MP said the party should accommodate every person in order to gain strength and more members ahead of the 2017 polls.
Speaking at Lunyofu Stadium in his constituency last Sunday, Mr Namwamba sought to assure ODM members that the forthcoming grassroots elections will be free and fair and that party leaders should have one say.
PERSONAL DIFFERENCES
"As a party, ODM is ready to welcome back members who left the party in 2013. We should accommodate them because we need them in 2017. I assure party members that our grassroots elections will be transparent, free and fair," he said.
Namwamba said some members have been citing personal differences to chase away other members and called on them to steer clear of divisive politics.
He said leaders should respect each other regardless of political affiliations.
Namwamba defended himself against claims that he is a Jubilee mole in ODM, saying he is working with the Government for the sake of development in his constituency.
He said he was working with President Uhuru Kenyatta because he is the Head of State whose responsibility it is to address the needs of all Kenyans regardless of their political affiliations.
"We should focus on mature politics. I work with President Kenyatta because he is the Head of State," said Namwamba.