CORD Raila Odinga welcomes US President Barack Obama to Kenya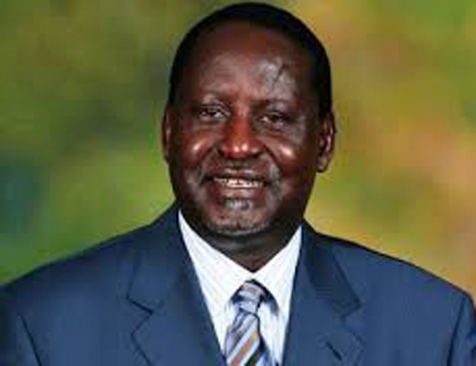 Kenya: The Coalition for Reforms and Democracy (CORD) has welcomed US President Barack Obama, who is expected in the country Friday evening.
In a statement sent to newsrooms Thursday, CORD leader Raila Odinga said President Obama's visit underscores the strategic partnership between Kenya and the United States and the strong US commitment to political, economic and security cooperation with Kenya.
Raila said he welcomes the opportunity to hold joint talks and discuss a range of issues with Obama.
"As a coalition, we are keen to see a strong cooperation between US and Kenya, and to advance a broad Kenya-US partnership through expanded political, commercial and cultural relations", Raila said.
He further urged Kenyans to accord Obama a befitting welcome.
"In the world over, we are known for our friendliness to visitors. We have a historic chance to put this on display in a significant way. Let us rise to the occasion", CORD leader said.
Arrest of Rwanda's General by UK an act of political conspiracy
The unanswered questions surrounding the arrest of Rwanda's intelligence chief General Karenzi Karake (KK) at Heathrow airport as he returned home from official duty on 20th June, points at an act of revenge by UK authorities for the closure of BBC Kinyarwanda broadcast as revealed by sources close to diplomatic circles.