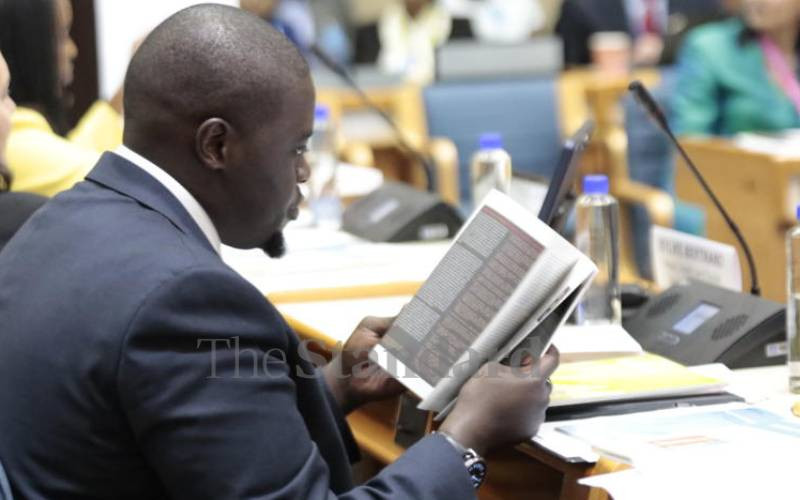 The circus surrounding the Nairobi Senator Johnson Sakaja continues to swirl, with a Ugandan court prohibiting a probe into a claim that he falsified a certificate purporting that he graduated with a degree from Team University.
Team University went to court to seek the injunction.
This comes in the wake of the Commission for University Education's (CUE) second (or is it third) revocation of the senator's alleged transcripts from Uganda.
The electoral body, IEBC says it shall stand by its initial clearance of Sakaja to run, unless it receives a court order to withdraw its authorisation. After all, CUE had given its own clearance.
The dispute, which will be determined later today by a competent court of law, might not address what seems to be the crux of the matter: that a Kenyan of sound mind and mature age, aspires to ascend to a position of utmost responsibility as Governor, through (if the claims are proven true) fraud.
If a similar set of circumstances were presented in any other jurisdiction (other than our uniquely Kenyan context), the mere fact that Sakaja's educational qualifications have been contested would lead to automatic disqualification. After all, even bringing a party into disrepute is a grave political crime.
From my layman's understanding of the law, what I have been hearing increasingly is not the weight of evidence that acquits Sakaja, but legal stonewalling to frustrate scrutiny.
Meanwhile, this week, an anti-corruption court convicted two women who used fake certificates to secure employment with the Rural Electrification and Renewable Energy Corporation.
The two were jailed for two and a half and three and a half years, respectively, and ordered to repay salaries earned for the duration of their employment using the falsified testimonials.
But because the law is an ass, it might decree Sakaja is innocent until proven guilty - even though almost all paths towards any audit are temporarily sealed.