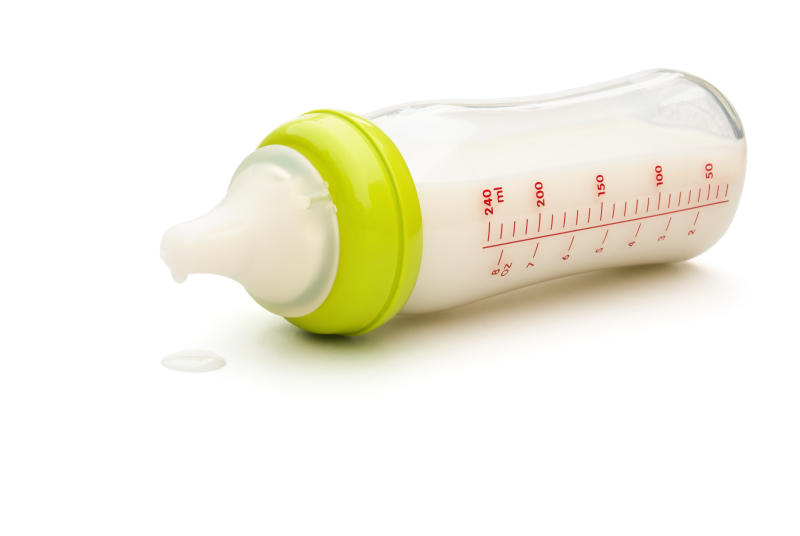 I concede this sounds like an April Fools' Day stunt, but it's not. Little boys and girls will not be able to feed from milk bottles, from next month, as those items will be withdrawn from circulation.
The wise men and women at the Ministry of Health, sitting (hopefully without claiming no sitting allowances) at a major conference to discuss maternal healthcare, decreed feeding bottles are cocktails of disease.
First off, it was reported that tots can be put off from mothers' teats because the rubbery nipple made of silicon isn't as comfortable as the real thing. And where a bottle is constantly shoved in the tots' mouths there is the risk of discouraging them from mothers' teats.
Secondly, biting on the feeding bottle occasions the risk of misaligning their jaws (sounds like these tots are from some alien universe) and that they are likely to be fed with other "non-nutritious" items from the bottles, instead of mothers' milk.
I think they forgot to add that warming milk has the risk of scalding their tender mouths, while the mother's milk is always ready, at the right temperature and, in any case, it is healthier and cheaper than anything else on this planet.
The lingering question: now that we are enlightened by this wisdom, how will a young mother commuting through three counties to work and back manage to feed her tot when there are no accommodations at her place of work?
So, before those technocrats can claim their allowances for thinking so hard, let them guide us how that young mother will be able to breastfeed exclusively. Taking away the feeding bottle before the workplace is reformed to accommodate the work demands on the mother, is akin to dancing before the music. Maybe that will necessitate another conference, you know…