Prezzo UK delivers his swansong, and it's straight from the heart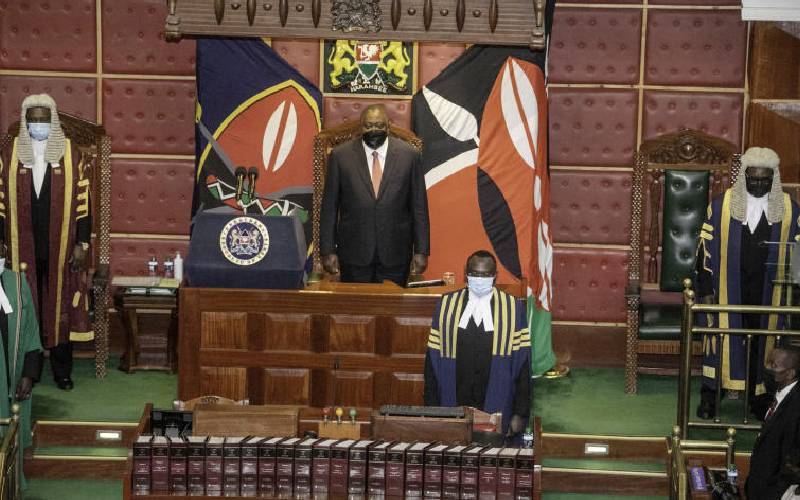 Here's the alternative 'State of the Nation' address that Prezzo UK forgot to read, this week:
Fellow citizens, let me start, as I always have, by saying it's my "distinct honour and high privilege" to address you from the national Parliament.
Don't ask me what's "distinct" about this particular honour, or even which elements constitute "high" privilege. I'm just reading what has been written for me.
If I had my way, I'd have used more direct, if a little blunt vocabulary, which reveals my true feelings. For instance, I'd have confessed straight up that I am relieved that I won't have to make this address next year!
But I'll spare you the details of my inner thoughts and only focus on what's been spelt out for me to read. There is the expectation that I should speak on the state of the economy, but I will be economical with words. I mean, who doesn't know that the economy has contracted and massive job losses reported?
Similarly, I'll make no reference to public debts. I know my administration has borrowed like none one's business - actually it's some people's business to lend to us - so why repeat what's public knowledge? I, for one, irregardless of the mounting opposition, have no regrets about our runaway debts.
We always borrowed during most of our history. It's normal for us to borrow, actually, the misnomer is not to borrow!
Allow me, if you will, to highlight some of my outstanding achievements. I know some will sneer that Kazi Mtaani, a government initiative in which youths were recruited to participate in public works, created some 750,000 jobs in the past one year.
Some say that those figures are unverifiable. And I ask, if the verification was left to the Government, that could create more job opportunities in the process! Job creation is about smart thinking.
Then there is the question of enhancing local manufacturing capacity, under the Build Kenya, Buy Kenya initiative. I have had roads built in every inch of our nation and major shopping malls have sprouted in those spaces. If you can't manufacture goods as fast, why not sell what others have produced instead?
In fact, running a supermarket successfully is a good test if one can advance to manufacturing. The way those supermarkets have been collapsing, like packs of cards tell me we aren't there yet. And see, the cost of closing shop would have been much higher if we had bigger operations like manufacturing in place.
That's why I'm a strong advocate of starting small and growing organically. So, as the big talk swirls around climate change and the need for reafforestation, I'm especially proud of the solitary fig tree on Waiyaki Way that I saved by a stroke of the pen. Saving one tree at a time is the only way to save our environment.
Finally, the elephant in the room: corruption. I know crooked chaps have been stealing a billion or two each month from my government. I said it before, and I'll say is again: Mnataka nifanye nini?
I may be the Prezzo of this great republic, but in this instance I'm merely a whistle-blower. Don't say I didn't warn you!