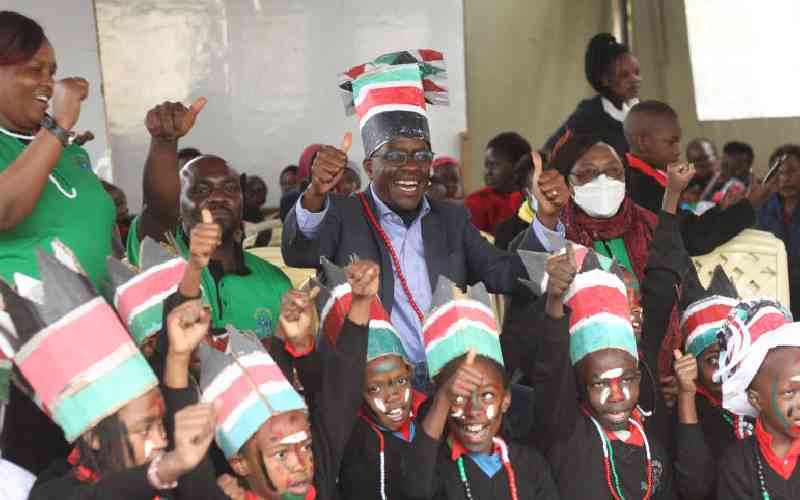 The new government is coming at a critical time in the country's educational life. We are witnessing the sunset of the 8-4-4 education system and the entrenchment of Competency Based Curriculum (CBC). But as we all know, in the post-modernist curriculum implementation model that has characterised the implementation of the Kenyan CBC, some things might have not gone the way they were desired.
The truth is, curriculum implementation the world over, has often witnessed a similar development. That's why implementation has always been marked by constant supervision, monitoring and evaluation. So, what should be the incoming government's educational agenda in as far as quality and relevance are concerned?
Across the curriculum levels, the new government should address the issue of terms and conditions of service of those vested with the responsibility of implementation of the curriculum. The second, is financial support and third is, the re-tooling of the curriculum implementers. Candid communication with all the stakeholders and finally, teacher recruitment to ameliorate the shortfall across the curriculum levels are key.
Specific to each level, the new government should ponder over the following to address the issue of quality and relevance of the education it serves. The early years being foundational, it requires the government's undiluted attention.
First and foremost, it needs to champion the cause for constitutional reforms to remove the early childhood education sector from the county to the national government. Currently, curriculum implementation, teacher re-tooling and curriculum supervision in the early childhood education sector are wanting.
We need to demystify the role of examinations in our education system, check the examination malpractices that we saw in the pre-Jubilee years and keep the national government's support in the sector by improving the software of learning.
Classrooms are good, yes, but address other infrastructural issues in our schools. Think also of the teachers' welfare. Give the teachers' unions the teeth and muscle they need. This is a constitutional right. And above all, ensure that the Kenyan learner in the 21st century can boldly and competently compete at the world arena. Equip this child with the crucial skills to navigate the world of learning and work.
The tertiary and university sectors are ill-equipped to prepare the learner for the 21st-century learning and the world of work. The new government should introduce a Marshal Plan for the university sector. The focus should be on finance, remuneration of staff, research, non-human resources and the triple helix approach in universities as a measure of addressing their revenue base. We should equally promote TVET with the vigour witnessed in the Jubilee era.
Dr. Ndaloh teaches at Koitaleel Samoei University College [email protected] yahoo.com