Next government should overhaul economic policies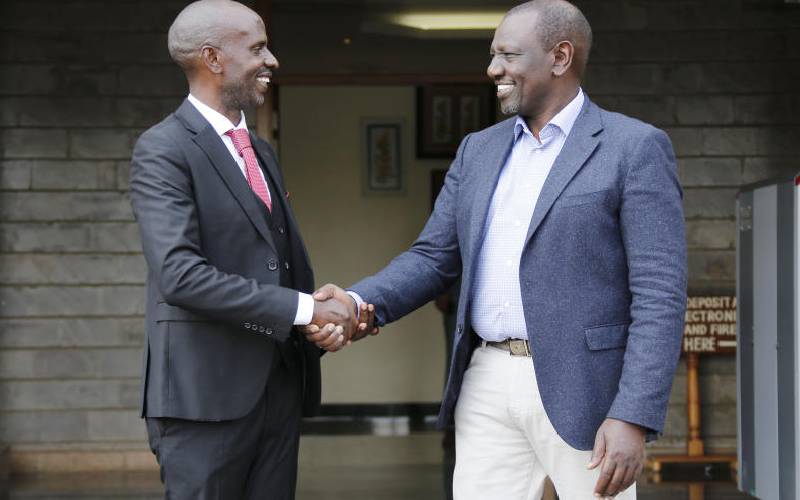 Rebuilding the wrecked Kenyan economy will require the restoration of the rule of law, and reforming economic policies.
The rule of law is a principal under which the citizenry, institutions, entities and the State itself are accountable to laws – weak rule of law is the greatest threat to social and economic development.
Thus, the rule of law is an integral element that impacts positively on socio-economic development. The next government will be under pressure to invest immensely in the rule of law and economic justice to enforce effective economic policies.
Ideally, Kenyans should not expect miracles from the incoming government – the citizenry will be required to co-operate with new leadership to develop strong economic policies. It is these policies that will guarantee stable food prices, reasonable fuel charges, affordable quality education and healthcare, even distribution of infrastructural development, modern mechanised agriculture, better prices of farmers' produce and reduced cost of farm input.
Overambitious policies would be a waste of time and resources as witnessed with Uhuru's Big Four Agenda which has turned out to be too costly to taxpayers. We should have policies that are feasible; policies that set economic goals that are more central to Kenyans.
The Kibaki administration developed progressive policies that promoted rapid economic growth through encouraging and supporting SMEs, public investment, smallholder agricultural production, and providing incentives for both local and foreign investors. These initiatives have largely been abandoned. This is the reason why economic growth is on sharp decline.
Additionally, Kibaki's government had well focused policies on banking and transport sectors which made Kenya a financial and transport hub. These sectors have, however slumped due to negligence, corruption and poor policies. Precisely, Kibaki contributed significantly to the national economic growth - the GDP grew from 2.9 per cent in 2003 to 7 per cent in 2007.
Unfortunately, the poverty level has risen from a manageable 36 per cent in 2013 to the alarming 69 per cent currently. The next administration will, therefore, have no choice but to revive all essential economic sectors.
In the agricultural and manufacturing sectors, we are still clinging onto antiquated policies that have been overtaken by time. The Agricultural Sector Development Strategy of 2010-2020, for instance, has been overtaken by events. The agricultural sector is the backbone of Kenya's economy and the main source of livelihood for most of rural population, hence sustained agricultural growth is critical to uplifting the living standards of the citizenry as well as generating rapid economic growth. This calls for immediate review of policies in the agricultural sector.
The State cannot make significant economic headway if security is under threat as witnessed in some parts of the country where militias, bandits, cattle rustlers, and paid goons are on the loose. Insecurity is largely due to old-fashioned policies. It is time to replace these policies with technology and modern security systems.
Mr Sossion is a member of parliamentary committees on Education and Labour