Ensure ethnic balance in public service to improve performance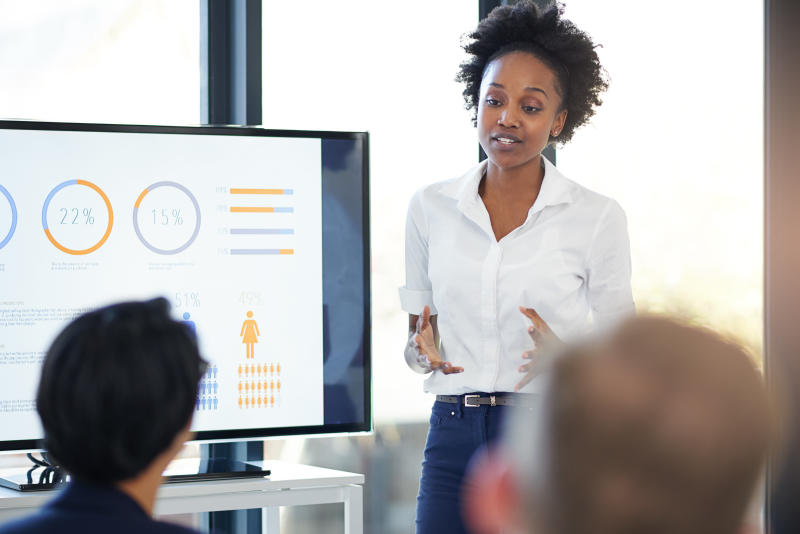 The Office of the Auditor-General recently disclosed that 46 per cent of the Kenyatta University Teaching, Referral and Research Hospital (KUTRRH) workforce is from one ethnic community.
The Auditor-General also, in a separate report, indicated that 5,496 of the County Government of Nairobi's 11,926 employees are from one community, representing 46 per cent of the total workforce.
Another report to Parliament in December 2021 revealed that 35 per cent of employees at Kenya Ports Authority (KPA) were from one ethnic community, which was in breach of a legal requirement for diversity in the sharing of jobs in public institutions and State-owned companies. The report showed that one community accounted for 2,274 out of 6,470 workers at the State agency.
The findings on KUTRRH were also contained in a report of the Auditor-General given to Parliament. It revealed that 285 of the hospital's 608 employees were from one ethnic community, representing 46 per cent of the jobs.
An ethnic community is a group of people within a geo-political region with common ancestry and language.
These breaches are not unique to KUTRRH, City Hall and KPA as there have been previous reports on dominance of certain ethnic communities in the workforce of some public sector organisations.
In the past, public universities have also been indicted for employing majority of their staff from their local communities which fuels ethnic imbalance and leads to exclusion of deserving citizens from other communities.
Kenya is an ethnically diverse country, which is comprised of 45 ethnic groups.
Despite having provisions in the Constitution and the regulations of the National Cohesion and Integration (NCI) Act, 2008, public sector institutions still fail to adhere to the laws that promote equitable distribution of employment opportunities in public sector.
The NCI Act, 2008 prohibits a single community from occupying more than a third of employment positions in State-owned firms. Section 7(1) and (2) of the Act states that all offices shall seek to represent the diversity of the people of Kenya in the employment of staff and that no public institution shall have more than one-third of its staff from the same community.
The Constitution requires State offices to factor in the balance of gender, ethnicity, persons with disabilities, minorities and the marginalised.
Such breaches give rise to unethical conduct, including nepotism, favouritism and discrimination. Failure to strictly impose the requirements has led to skewed distribution of employment opportunities in public institutions and marginalisation of some Kenyans. When employment is skewed in public institutions along tribal lines, with members of certain ethnic communities being given priority over others, effective performance of duty becomes elusive since tribalism affects work ethics. It is inimical to the dream of having a professional public service.
There is no doubt that tribalism has negatively impacted every sphere of development in Kenya. It is a major stumbling block to democracy as well as socio-economic development.
Tribalism is responsible for a lot of ills, including underdevelopment, corruption, rigging of elections and violence/civil war. In terms of employment, people are given jobs based on ethnicity even when they have low qualifications, hence the inefficient use of available skills. Education therefore lacks meaning. Bad governance and lack of accountability has also been linked to tribalism.
In a bid to stem the malpractice, some organisations and individuals who champion public interest have instituted legal cases in court to remedy the situation but such actions cannot address the problem fully. One case was successfully litigated and the court ruled in favour of the applicants last September.
High Court judge Nzioki wa Makau found that it was unconstitutional for the government to appoint Mary Waithigieni Chege, Zachariah Karenge Mungai and Ronald Ndirangu Ndegwa as members of the Nairobi Metropolitan Transport Authority (Namata) Board, citing ethnic dominance.
The judge directed that the three appointees should cease holding their positions. He found the appointments had disregarded the national values espoused in the Constitution.
Although some progress has been made using litigation to fight tribal appointments, there is need for the Public Service Commission to enforce the regulations in public institutions to ensure that appointments at all levels bear the face of Kenya ethnically.
Aside from the litigation, the Public Service Commission, in its annual report released in December 2021, strongly recommended that public institutions develop and implement affirmative action programmes to redress gender, ethnicity and PWDs gaps.
The public institutions affected by imbalances in ethnic representation are to implement affirmative action programmes on ethnicities and as required by Section 10 of the Public Service (Values and Principles) Act, 2015. The Commission conducted the survey in all public institutions out of which 426 responded, representing 84 per cent.
For the recommendations to be implemented fully, PSC has to put in place working monitoring systems to ensure that there is full adherence by public institutions. A fully efficient and professionally ethical public service will be realised only when the affected public institutions ensure that all appointments represent the face of Kenya.