Let us clean our politics in coming polls
OPINION
By Mark Oloo | Jan 1st 2022 | 3 min read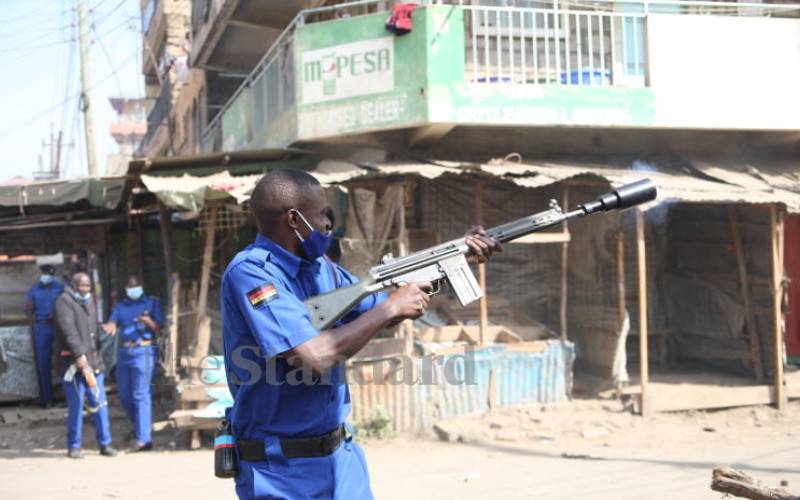 Nothing could be more fatal like being casual about Kenya's political and economic future. When this happens, the signs are obvious - citizens agree with anything politicians say or do, contribute to rapid collapse of law and order, and simply vote for the tribe.
In the New Year, we can instigate change by rejecting mediocrity at the ballot and taking all our civic duties seriously.
The sweet journey of one Gabriel Boric should be an instant inspiration. Boric, the 35-year-old president-elect of Chile thrashed a dictatorial political system. In March, he will take office as Chile's youngest Head of State.
Many traits endear him to the world. From his days in college, he made the fight for equity and social justice a life goal. He led demos across Chile to fight for quality education, ushering in an era of free schooling.
Diverse representation
Determined to ensure diverse representation, Boric teamed up with progressive youth who took up congressional positions, ensuring equity and quality legislation that upheld rights of indigenous people, women and disenfranchised populations.
Without even completing his degree, he ran for Senate and served two terms, joining the brief list of politicians elected phenomenally outside the two of Chile's most popular coalitions. At the Senate, he churned out numerous pro-people legislations.
In his own words, history doesn't begin with us. There were others before and many further on. But now, he says, his stand in life is to succor Chile from the chains of dictatorship that came with Augusto Pinochet's disgraced regime.
"I feel like an inheritor of the long trajectory of those who, from different places, have sought social justice," the president-elect said on December 19, while accepting his new mandate.
Boric is not a filthy rich man like your ordinary Kenyan politician who dishes out handouts and peddles power and influence. His father had no known political influence and he is not a shrewd deal-maker. But his achievements in setting out a path for progress are out there for all to see.
Lessons for Kenya
There's talk about Kenyans "recycling" politicians. But where are the fresh ones? The tragedy, in my view, is having a youthful populace that waits to be pushed at every juncture to try their hands at leadership.
They hardly stretch the limits and if and when they do, they are quickly sucked into the armpits of the old guard. Let budding politicians learn from Boric.
We can all make a difference even from a position of disadvantage. It can be done!
Obstacles will be there. Having a stand in life is the trick. If obstacles were insurmountable, people like Barack Obama and Ilham Omar, Somali-born US Rep, would be nowhere in history.
As we vote this year, let's take a firm stand on Kenya's future. I predict an end to politics of deceit that has pulled us back for eons.
We can right the wrongs.
-The writer is an editor at The Standard and a 2021 RISJ University of Oxford fellow