Government should lower cost of insulin to help diabetes patients cope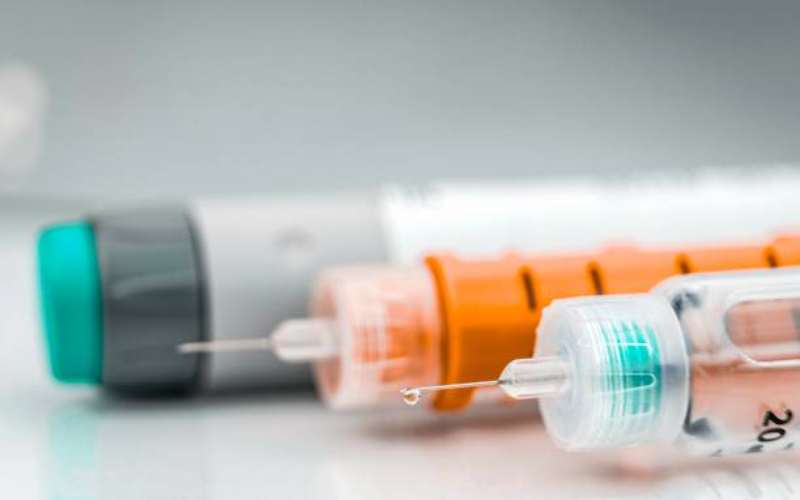 This year marks 100 years since insulin was discovered by Sir Frederick G Banting, Charles H Best and JJR Macleod at the University of Toronto. It was a medical breakthrough that has saved millions of lives, including mine.
However, there are key gaps regarding insulin affordability and availability. The gaps were highlighted in the recently held World Diabetes Day (November 14th), whose theme was, 'Access to Diabetes Care: If not now, when?'
A study conducted by PATH stated: "In Kenya, the cost of insulin is unaffordable for many people living with diabetes as the lowest-paid government worker will need to work 15 days in order to purchase a 30-day diabetes medication and supplies."
According to the International Diabetes Federation (IDF) Diabetes Atlas 10th edition, 537 million adults are living with Diabetes (1 in 10 adults).
The figure will hit 700 million by 2045. Furthermore, four in five people living with diabetes, or 80 per cent of the total diabetics are found in low- and middle-income countries. It is also estimated that 6.7 million people died of diabetes in 2021. Diabetes is a pandemic in slow motion.
Access to diabetes care is a key component in ensuring deaths and disabilities attributed to the disease are greatly reduced. Fundamental issues in access to diabetes care include; access to insulin and oral medicines, access to education and psychosocial support since diabetes as a condition requires one to acquire ongoing education and support in order to manage the condition.
Included too is access to self-monitoring devices and tests that are key in diabetes management. This includes blood glucose measuring devices that require replenishing strips. Lastly, important routine tests including annual eye examination and kidney tests are needed in order to keep complications at bay. Another major threat to diabetes management is Covid-19.
The pandemic has affected access to diabetes care with nations on lockdown, hospital visits restricted, loss of income, and diverted resources to mitigate the menacing pandemic.
People living with diabetes are known to be at risk of worse complications if they contract Covid-19. The recent launch of the Kenya National Strategic Plan for the Prevention and Control of Non-Communicable Diseases 2021-2026 is a step in the right direction.
Diabetes has emerged as a healthcare threat and as such, there's a need to strengthen the comprehensive multi-sectoral response. Earlier this year the World Health Organisation crafted and launched the Global Diabetes Compact, a global initiative targeted at improving diabetes prevention and care, and to contribute to the global targets to reduce premature mortality due to NCDs by one-third by 2030, a key United Nations Sustainable Development Goal.
Statistics from IDF can guide policymakers as they redesign health systems to respond to emerging healthcare threats. If you think diabetes is not your problem, look around you. The deadly march of diabetes continues.