Let's face it: We've failed in our economics, betrayed the youth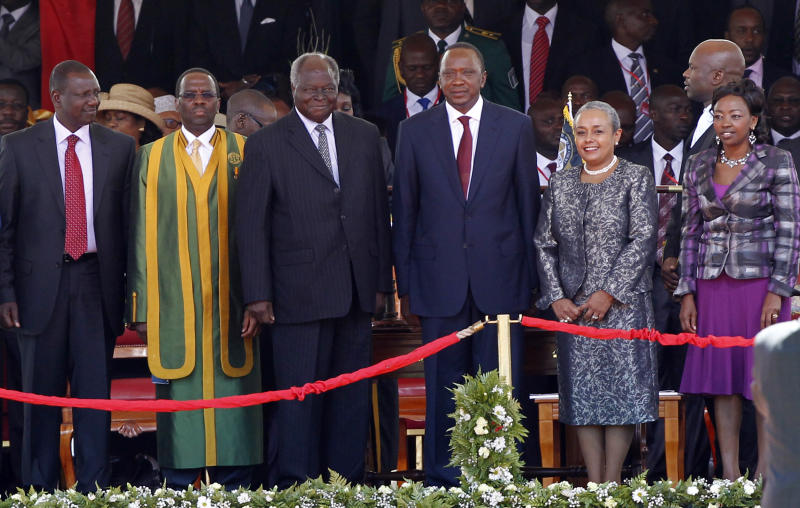 On my debut article in a premier national newspaper sometime in 2018, I argued for a case of the universal rules of economics.
One, the market will always tell us the truth, no matter what official data says; two, through the invisible hand, there will always be signals for the keen observer to notice the true state of the economy; and three, populist policy gaffes can never cure fundamental flaws in the economy. It is either you get it right or suffer the inevitable consequences.
Throughout economic history, no man nor government has ever been able to cheat their way around these universal rules.
When Michael Spence, the 2001 Economic Nobel Laureate developed the signalling market theory under conditions of asymmetric information in 1973, he probably inadvertently sought to inscribe these facts into the annals of economic history.
Originally, his theory related to labour markets where potential employees could use their education credentials as a signal to potential employers.
Today, the theory has wide application in modern market-based economies. In a nutshell, the theory avers that insider decisions, propositions and/or choices could be used to signal a certain message to interested parties or stakeholders.
In an imperfect world, insiders are presumed to have access to privileged information that could confer economic benefits to potential beneficiaries.
Otherwise, the target beneficiaries would have no access to such information until it's publicly available and arbitrage activities have wiped out the economic value of the information.
Bizarre proposals
As consistently posited on these pages, economics offers us practical concepts to survive, prosper and relate with the real world/environment around us.
Last week, a bizarre policy proposition to link government's university funding to the employability/labour market absorption rate of its graduates appeared on mainstream media. This is only months after none other than the Cabinet Secretary for education publicly declared certain degrees offered by our universities as useless.
His candid advise was for young people to pursue other menial work-related courses offered by village polytechnics and other technical colleges.
In 2016, the government established the National Employment Authority (NEA) with a primary mandate to facilitate young graduates access employment opportunities.
A casual review of its websites indicates that the agency has helped over 200,000 young people access opportunities locally and in foreign markets as posted on a weekly bulletin dated July 2021. However, there is no evidence to support this assertion.
Other notable information on the page is a list of job opportunities probably picked from other public adverts or employment links. The main challenge listed in the bulletin is the inability of employers to find the right match of skills and few applicants for the advertised positions.
Surprisingly, with thousands of graduates in full time 'tarmacking', as at the date of this article, the online tracking on the website indicated only less than 1300 persons were active users of the page.
While official data continues to paint a booming economy and a rosy future ahead, this information trickling through the government's own agencies is the clearest signal of an economy in turmoil.
Employability of a country's workforce and unemployment statistics are key indicators of the true state of the economy. I have often publicly wondered how a government agency can create employment if the economy itself is not creating the jobs?
To the best of my knowledge, each university and/or college has a placement office on top of many other privately run employment bureaus across the country.
What then can NEA, a tax payer funded bureaucracy do differently? What market forces can drive it to demonstrate tangible achievements like the commercial bureaus? On the question of linking university funding to employability of their students, one wonders how this is possible.
What is the mandate of a university or any other higher learning institution for that matter? How can popular degree programs in other economies be useless in our own? Isn't higher education meant to prepare a student for the world economy in this era globalisation as opposed to turning universities into local village entities?
-While nobody in officials circles would want to admit, these policy shenanigans are market signals that the economy is: one, defective such that it cannot provide opportunities for a robust workforce being churned from the pinnacles of knowledge; two, stunted and cannot provide quality opportunities to a diverse workforce; three, not innovative enough to align with the realities of the modern world; four, not attuned with the geo-economic and political realities that shape the world today; and five, not resilient enough to sustain a dynamic and vibrant digital generation.
As we turn the corner for a new administration, an honest and candid evaluation will have to be done. Policymakers will have to confront these brutal realities, ask the hard questions and proffer innovative solutions from the country's visionaries and most talented.
For leadership to be successful, it must not only be brutally honest in closed doors but also be courageous enough to confront the ghosts of its failures openly.