Why should we bother with political parties that don't last?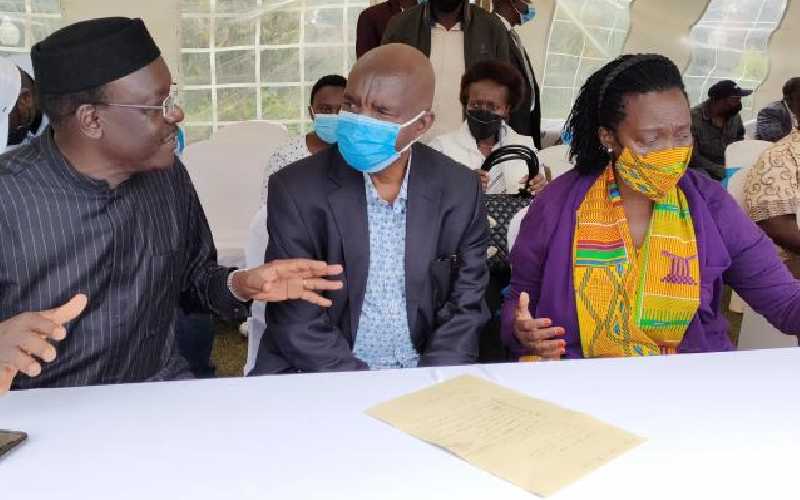 Political parties are important forums for democratic elections. They serve as an avenue for peoples' participation and integration. They promote national cohesion and unity. They are the basis on which candidates engage and mobilise citizens for elections.
They also offer opportunities for both candidates and voters to engage in the electoral process and choose their representatives; provide civic and voter education on key matters of public interests. Political parties offer alternatives and hold government and leaders to account as they formulate public policy and policy alternatives.
Finally, although politicians have opportunities to vie as independent candidates, they have best opportunities to engage through political parties because of the financial support and the political wave leadership factor the parties provide.
Article 91(1) of the Constitution provides the basic requirements for political parties. Every political party shall have a national character with membership drawn from throughout Kenya ensuring inclusiveness in its leadership drawn from among men and women, youth, persons with disability and other minorities and marginalised groups.
Article 91(2) prohibits political parties founded on a religious, linguistic, racial, ethnic, gender or regional basis or which seek to engage in advocacy of hatred on any basis; or engage in or encourage violence by, or intimidation of, its members, supporters, opponents or any other person; establish or maintain a paramilitary force, militia; engage in bribery or other forms of corruption; or accept or use public resources to promote its interests or its candidates in elections unless the resources are provided as part of public financing of political parties.
There are few parties which meet the above criteria. Most, barely because they are required to have a few hundred members drawn from the minimum number of counties to qualify for registration. Political parties in Kenya are not institutions of governance and democracy.
They have owners and patrons without whom they are just shells. Some political parties exist only in name, having a post office box for an address without any physical address, offices or staff working for them. They are called brief-case political parties. So then why do we have political parties at all?
Political parties exist in Kenya for purposes of coalescing around presidential candidates and for purposes of fundraising from among candidates who align themselves with the presidential candidates to ride on their regional popularity to win an election. They also exist primarily to campaign, form and share government when elected and if not elected to enter in to coalition agreements or other alliances to share government with victors.
Indeed, most parties often fold or break up after they have formed government and will hold national delegates meetings for purposes of organising for an election. Therefore, parties are mainly election tools and serve no other key purpose.
Political parties are organised in regional blocks, closely aligned to their patrons or leaders; with very few of them transcending the region of their leaders. Because they are not democratic, they are managed through patronage and a reward system and not based on democratic principles. Merit and professionalism are hardly the hallmarks of political parties and the highest bidders in terms of financial contributions or the number of votes a candidate or a region brings are the main basis of courtship.